Cross Country Camp is coming up soon! Here's the info! The last day of camp will be Friday August 6th from 4-6pm. At approximately 5pm the athletes will run a 5k (3.1 race open to parents) a pasta dinner and parent pre-season athlete and parent meeting will come afterward.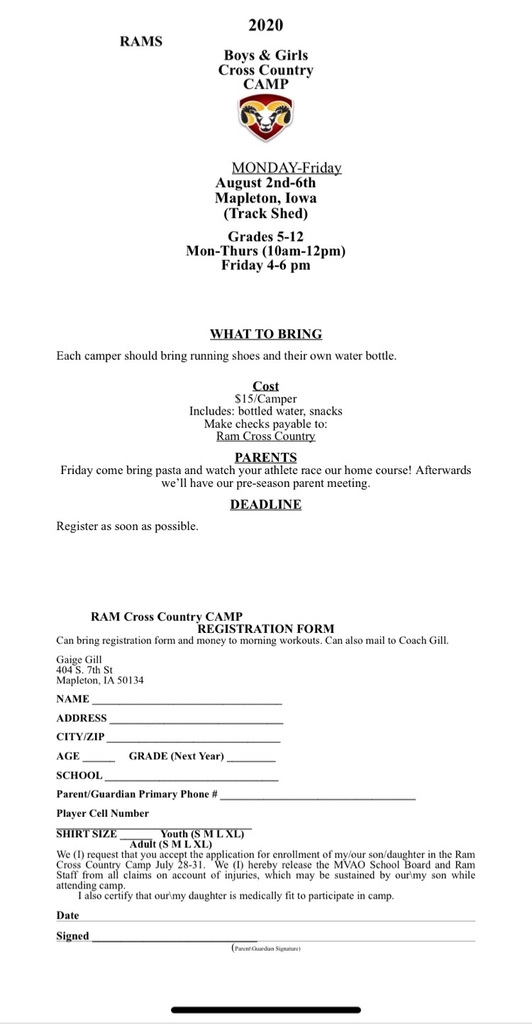 Girls Basketball Camp Coming Soon: July 19th-23rd Girls Entering 3rd-6th Grade: 8am-9:30am 7th-12th Grade: 10am-11:30am It would be great to have registration forms in by this Friday, July 9th to allow time to order shirts. Thanks, Coach Dose 712-880-2463
cdose@mvaoschool.org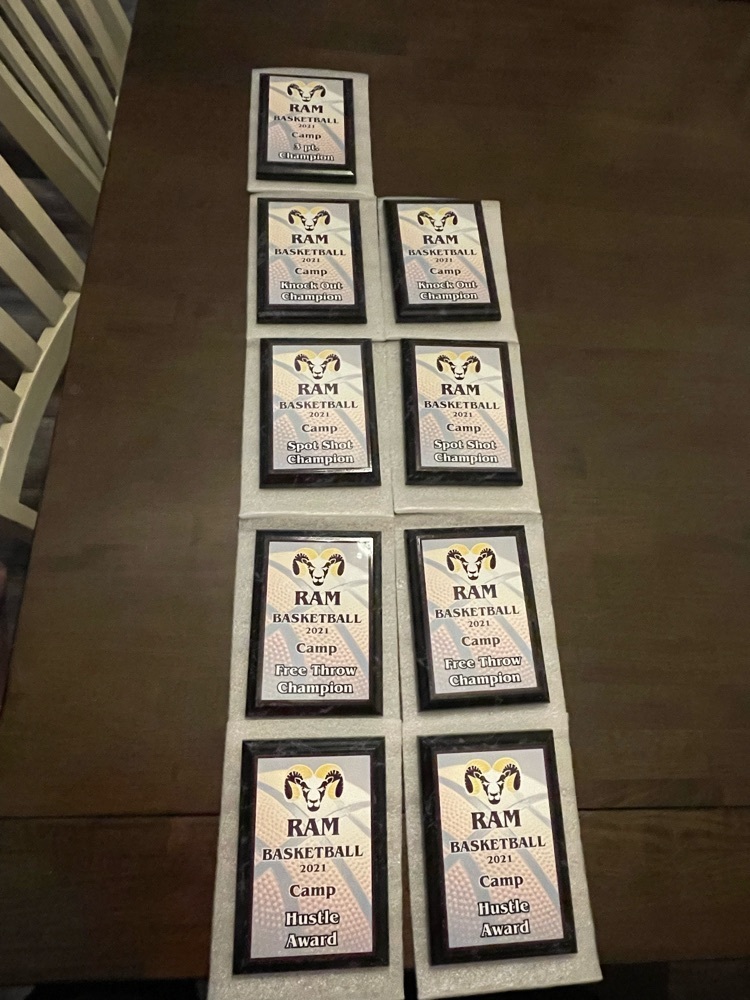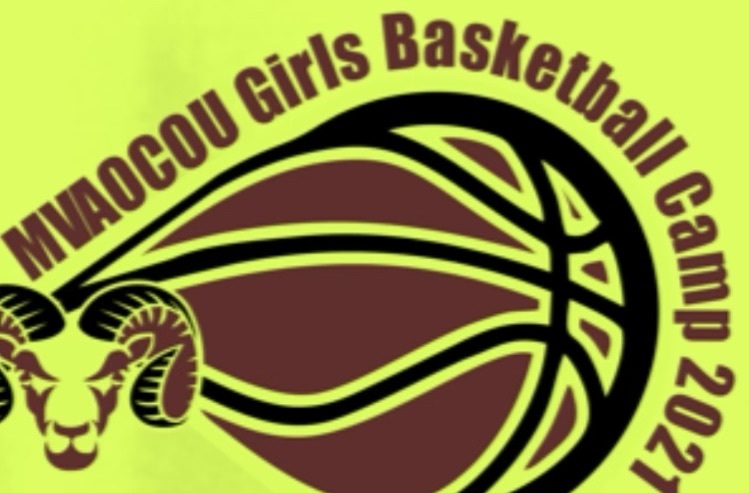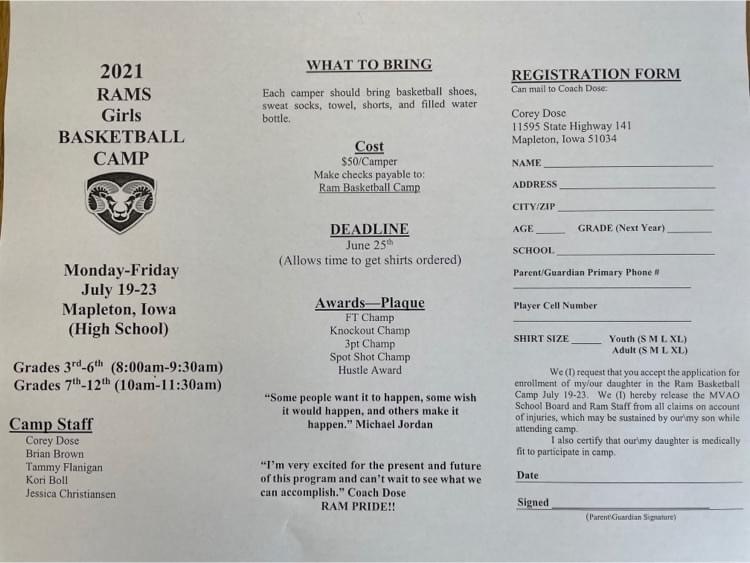 8th Graders Brylei Clausen and Ava Kovarna had a great night on the ball diamond Tuesday night in Kingsley. Both girls hit home-runs…Ava's was a 3 run homer. Great job girls!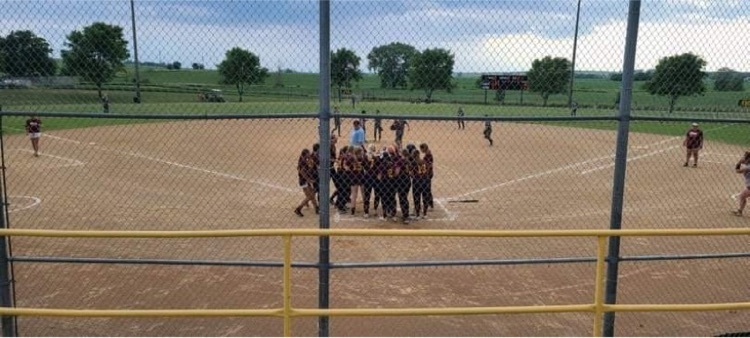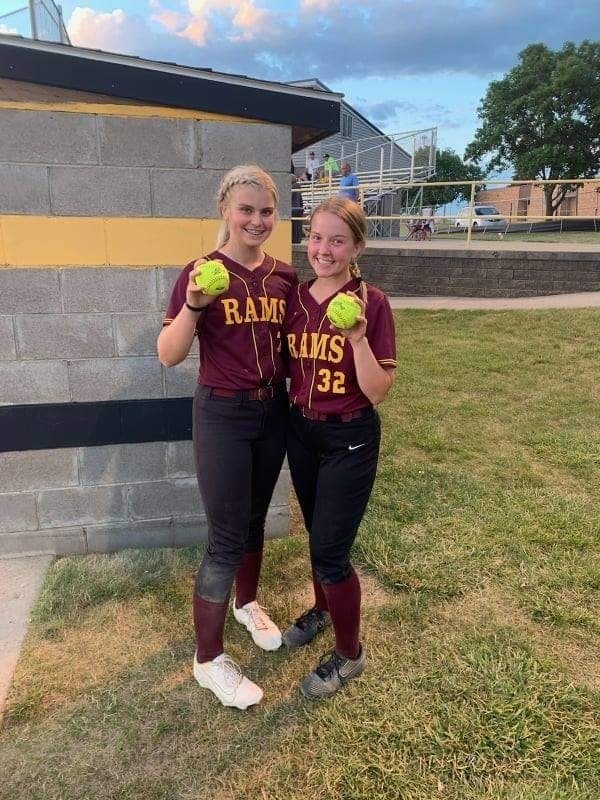 Check out this fun fundraiser!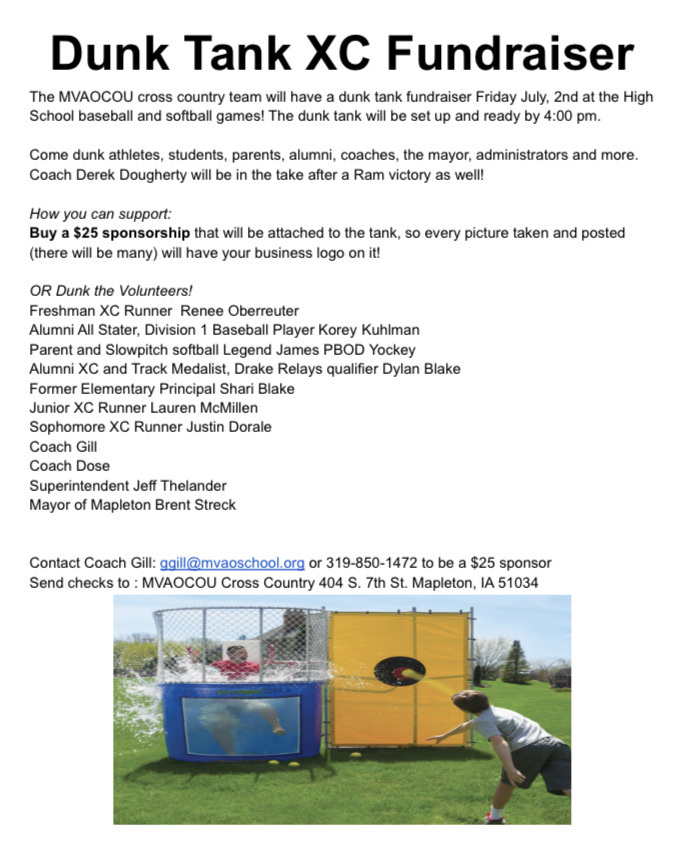 The FFA students are dead tired up on the Boundary Waters!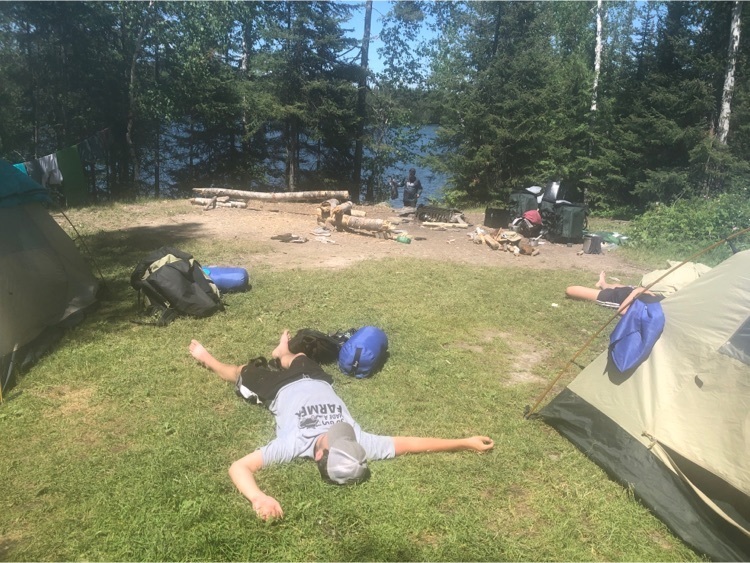 The softball team played Lawton-Bronson last night at home. The Rams won both games (Varsity 11-1 & JV 15-6)! Thanks for sharing your photos with us, Ellen Mallory!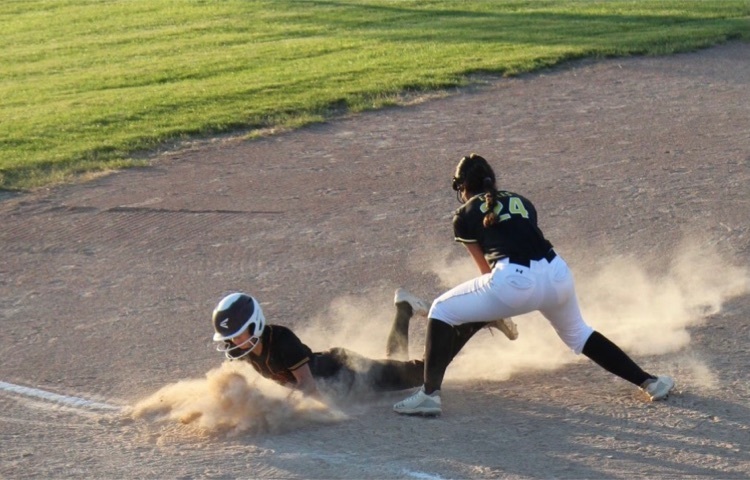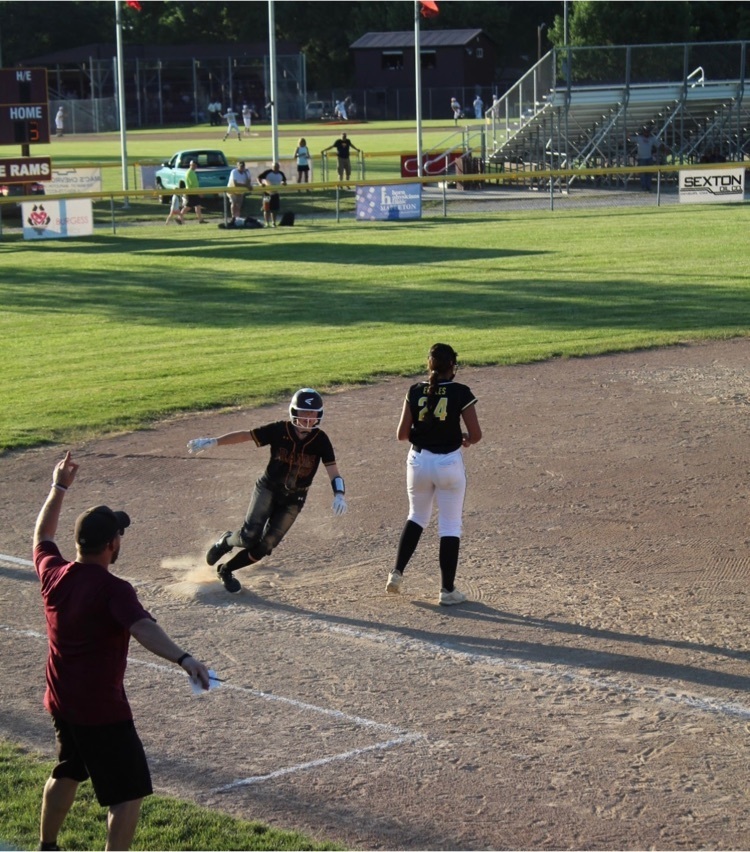 The FFA is taking its annual summer trip to the Boundary Waters. This is from Day 1 in Ely. Thunderstorms and rain to kick off the trip!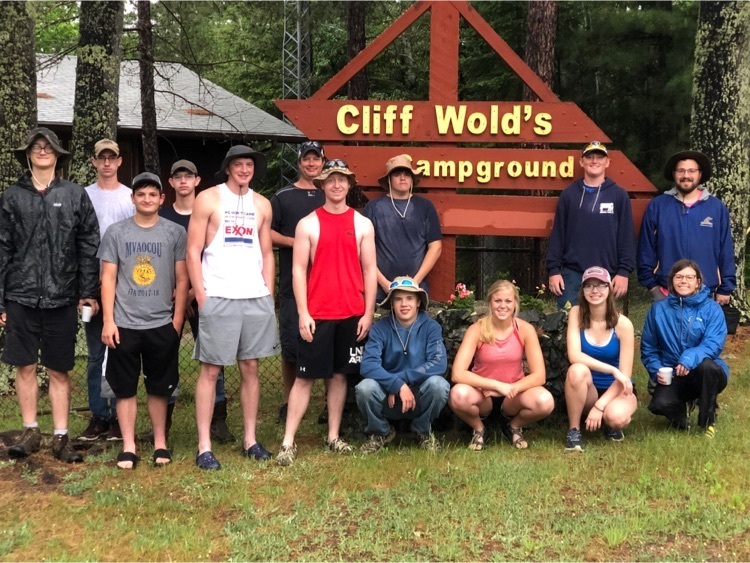 The Rams celebrated two wins last night with a team cookout. Great job, Rams!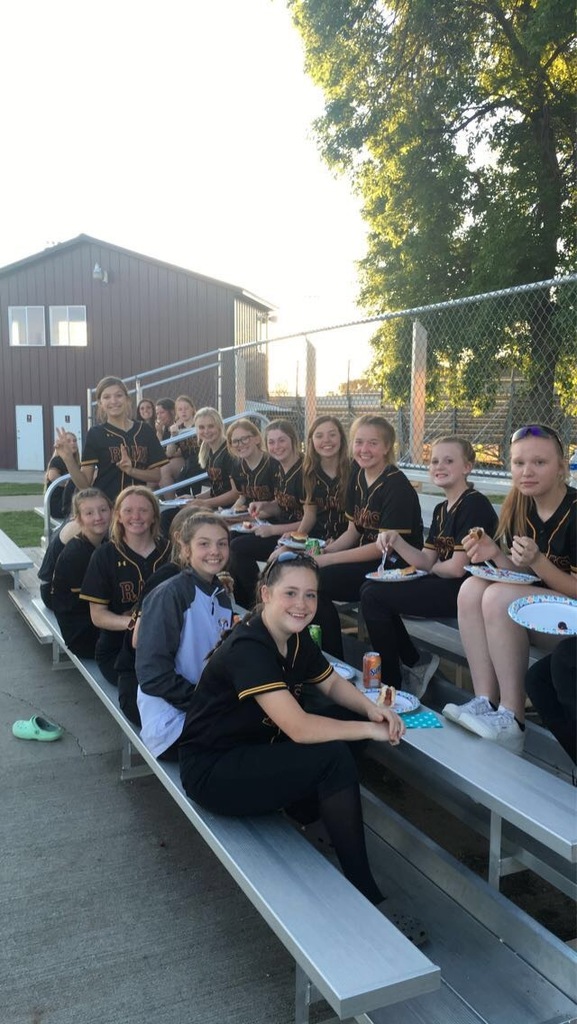 TheRamCast will be broadcasting various baseball and softball games this summer. Tune in to support the Rams if you can't be at the games!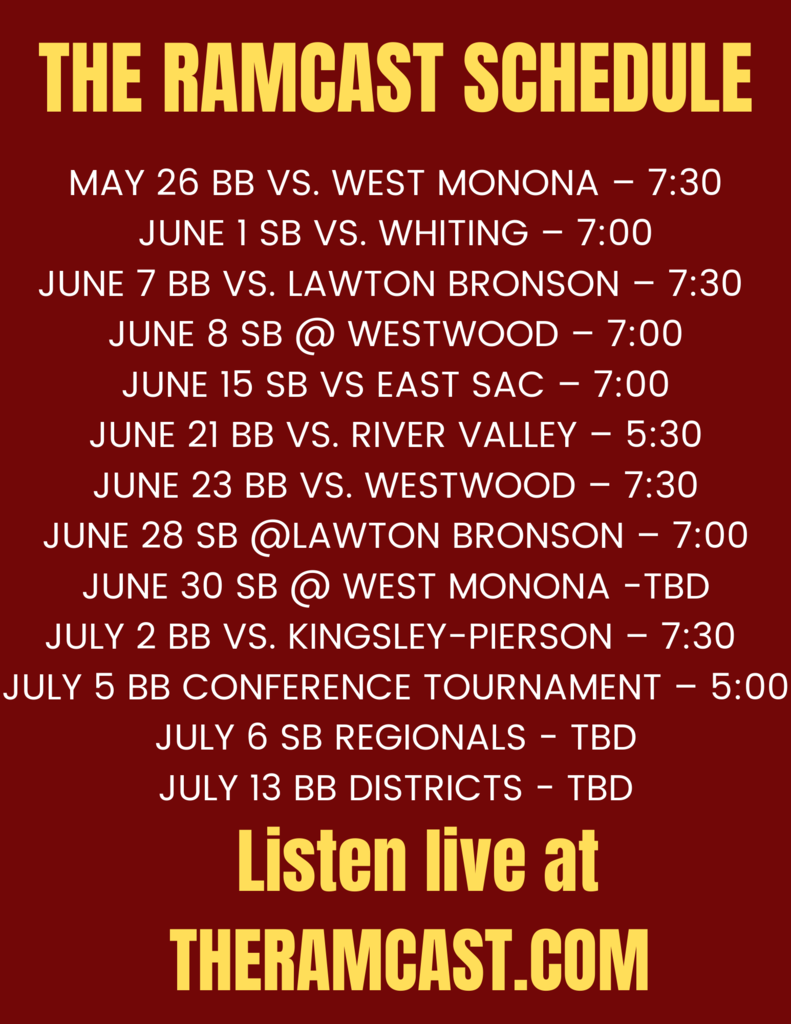 Girls Basketball Camp is coming up! Papers will be coming home with elementary students this week!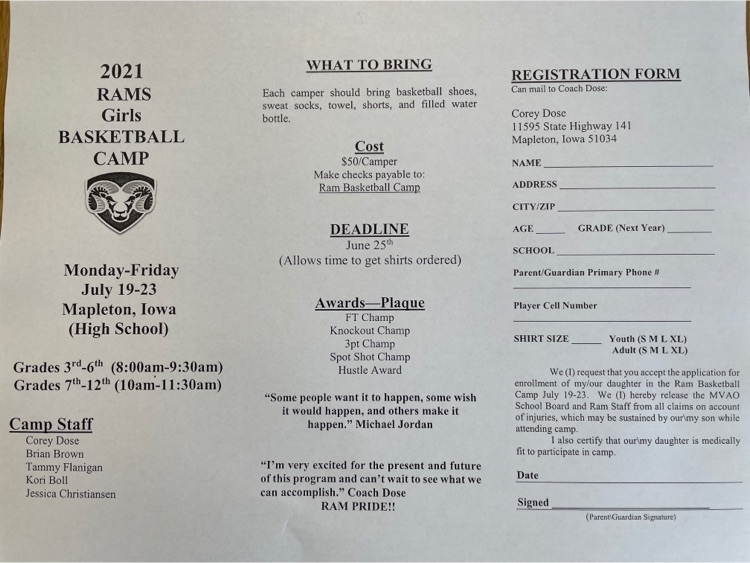 Spanish 2 and 3 are cooking authentic Hispanic for finals. Molly made a Tres Leches cake. Anna made Mango Salsa, and Keely made Pico de Gallo.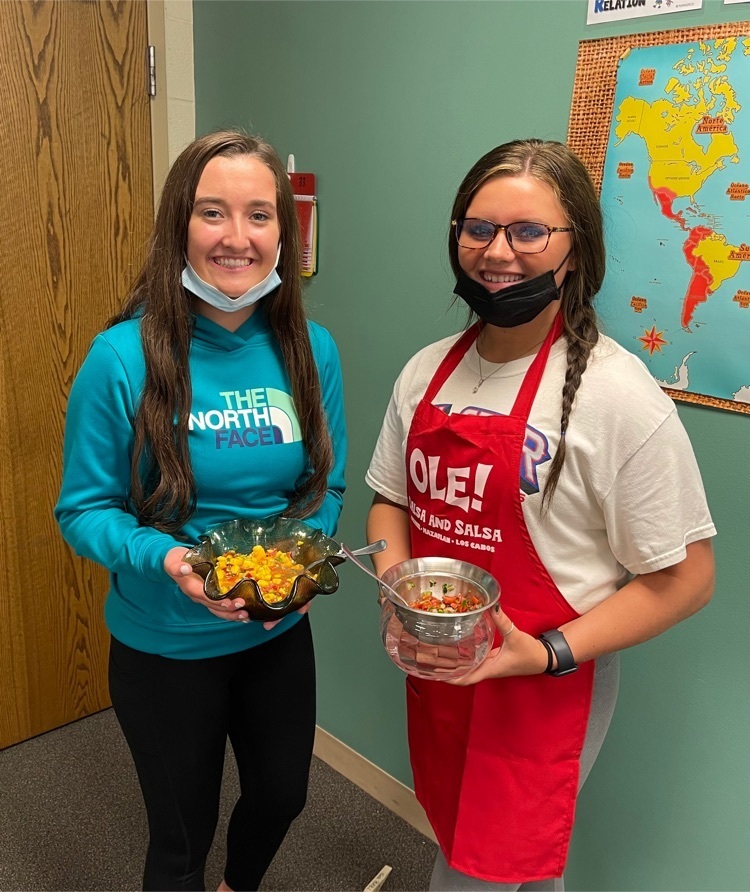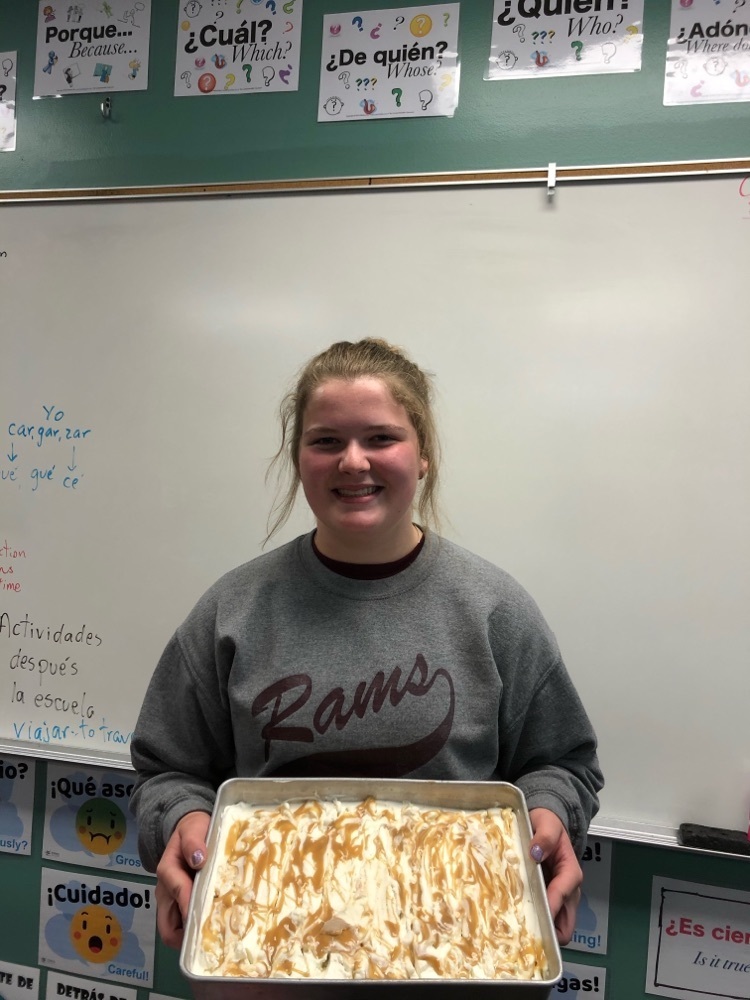 Los Tres Amigos, searching for clues in a past tense scavenger hunt.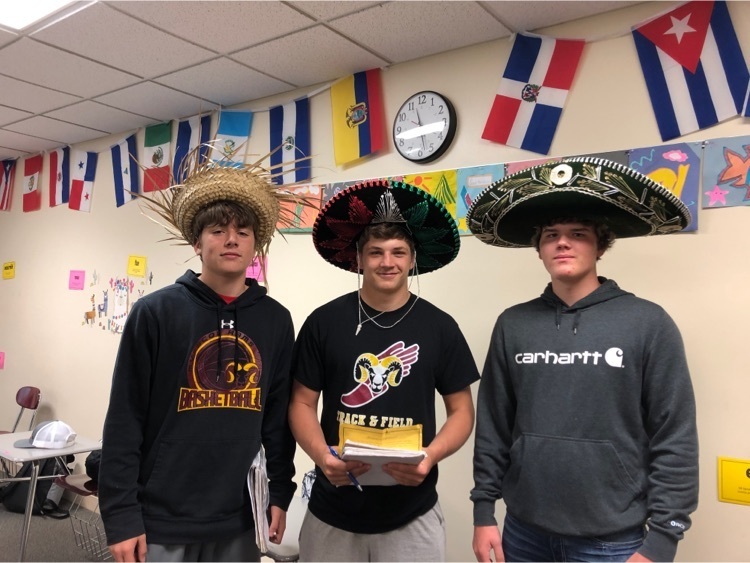 The Summer Meal Program for Students is Back! Check Out the School Website for Menus!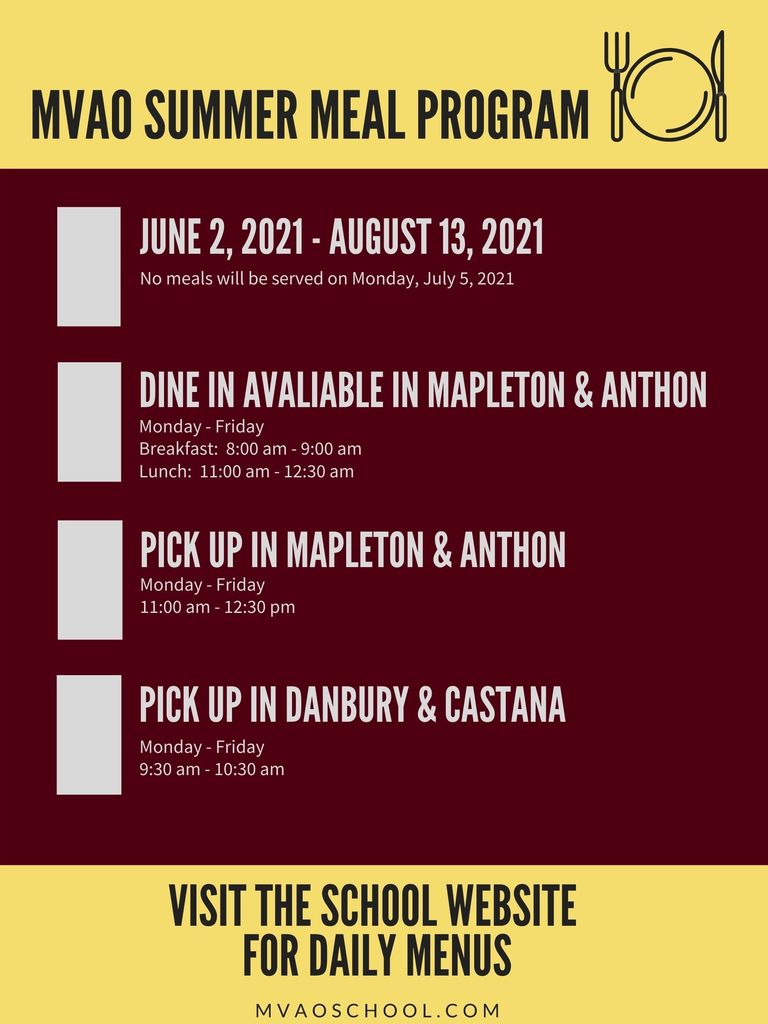 Good Luck to Camryn Boyle, the MVAOCOU Freshman who is golfing at the Regional golf meet today in Hull!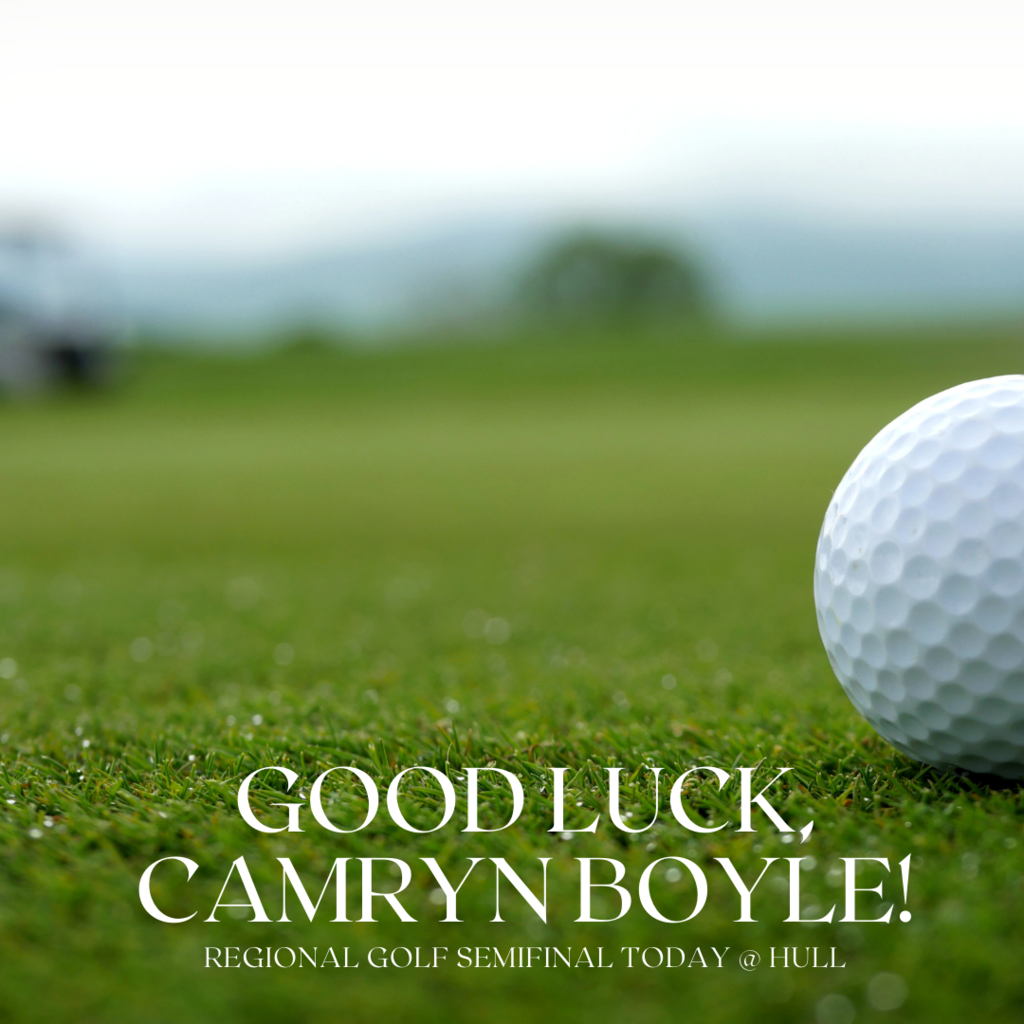 On the first day of school, the Senior Class watched the sunrise together at the football field. Yesterday, on their last day of school, they grilled burgers and watched the sunset (sort of...it was cloudy) and spent one final evening together as a class.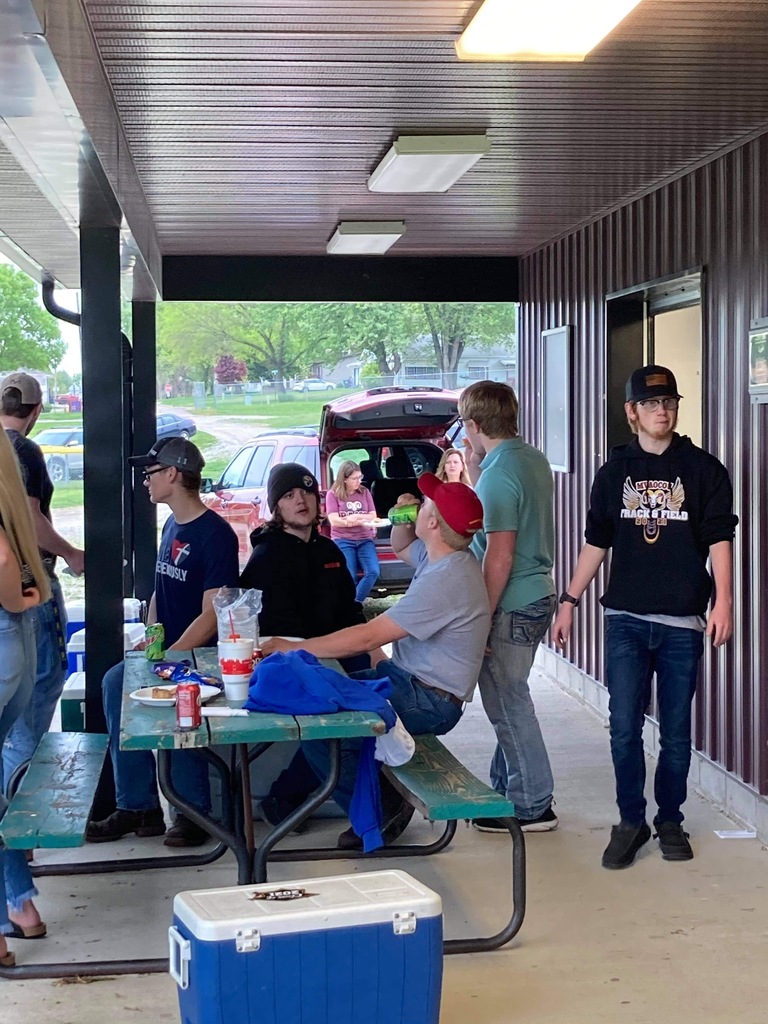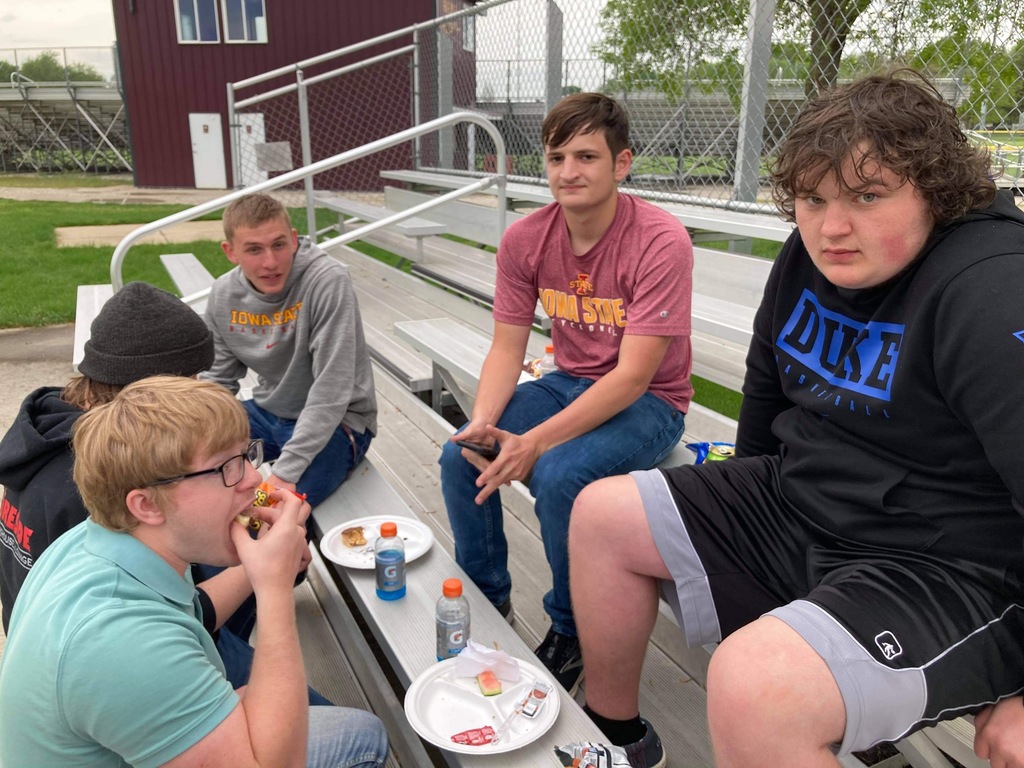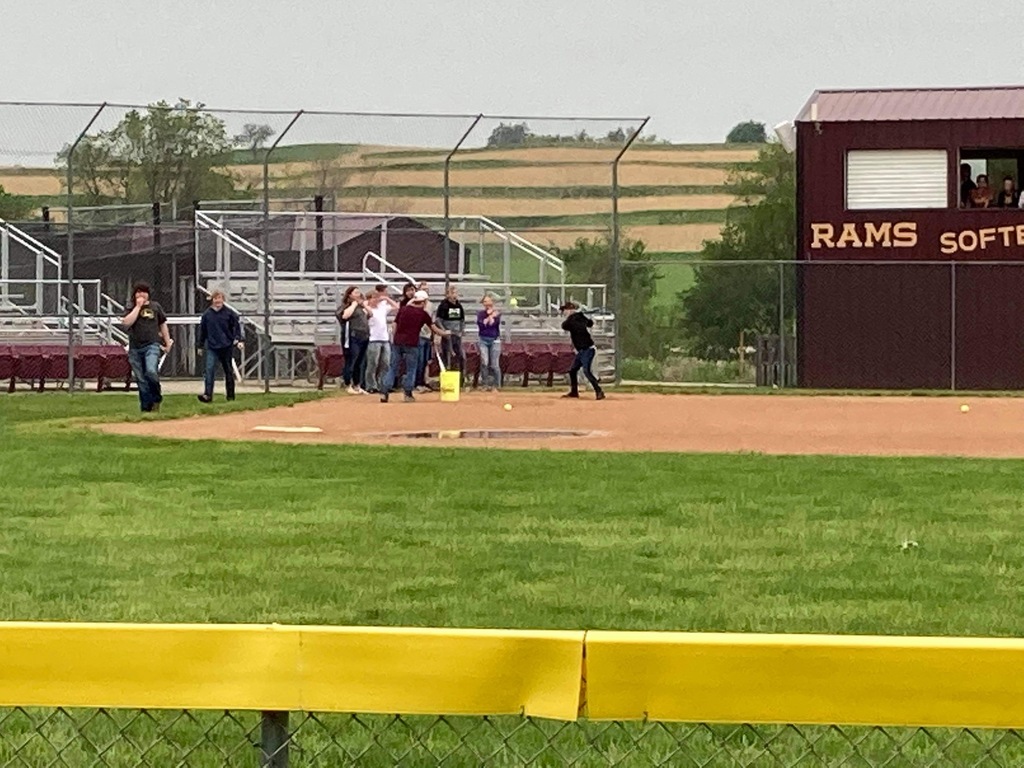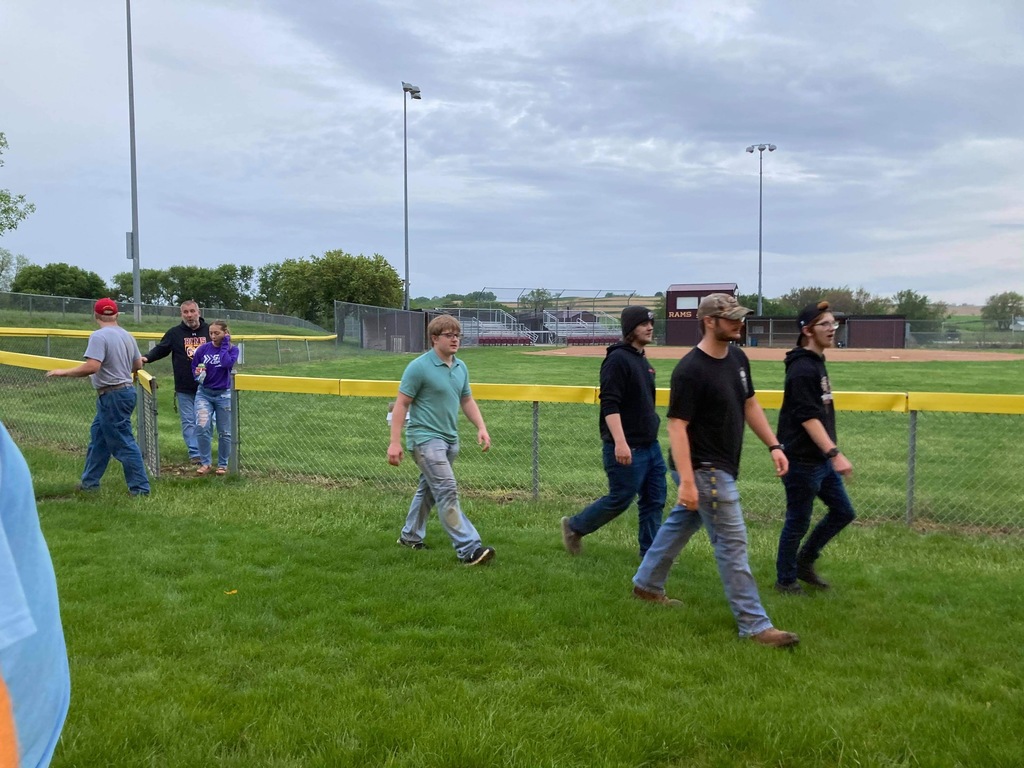 This morning, short pep rallies were held across the district for Will Forbes, MVAOCOU Junior, who will be high jumping at the State Track & Field Meet tomorrow morning at 9:00 am. Follow Ram Track & Field to watch Will jump live!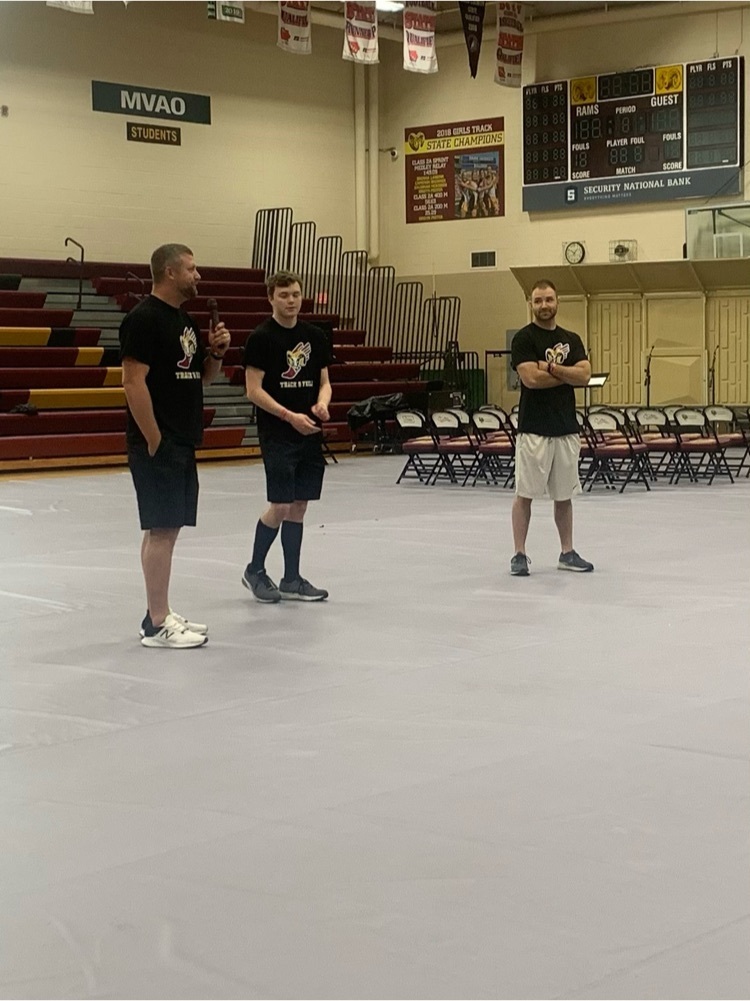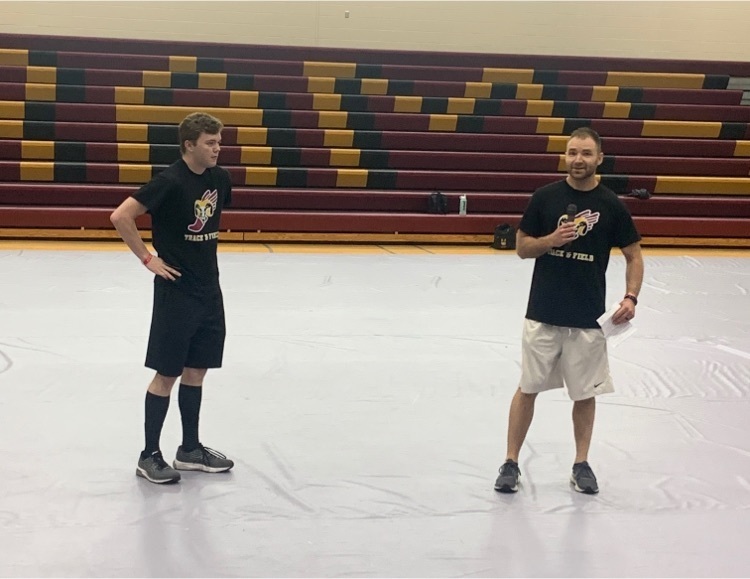 The Girls Golf Team rounded out their season yesterday, with the exception of Camryn Boyle who is moving on to the next round of districts. The girls had a great season, and Cadence Koenigs was recognized as 1st Team All Conference.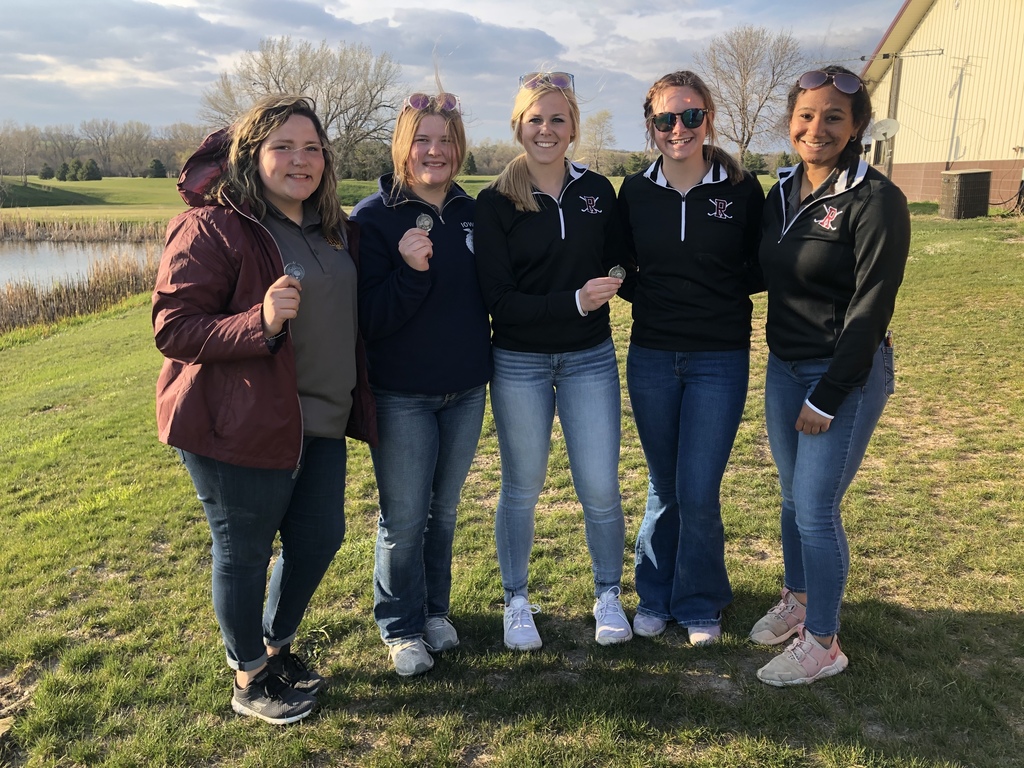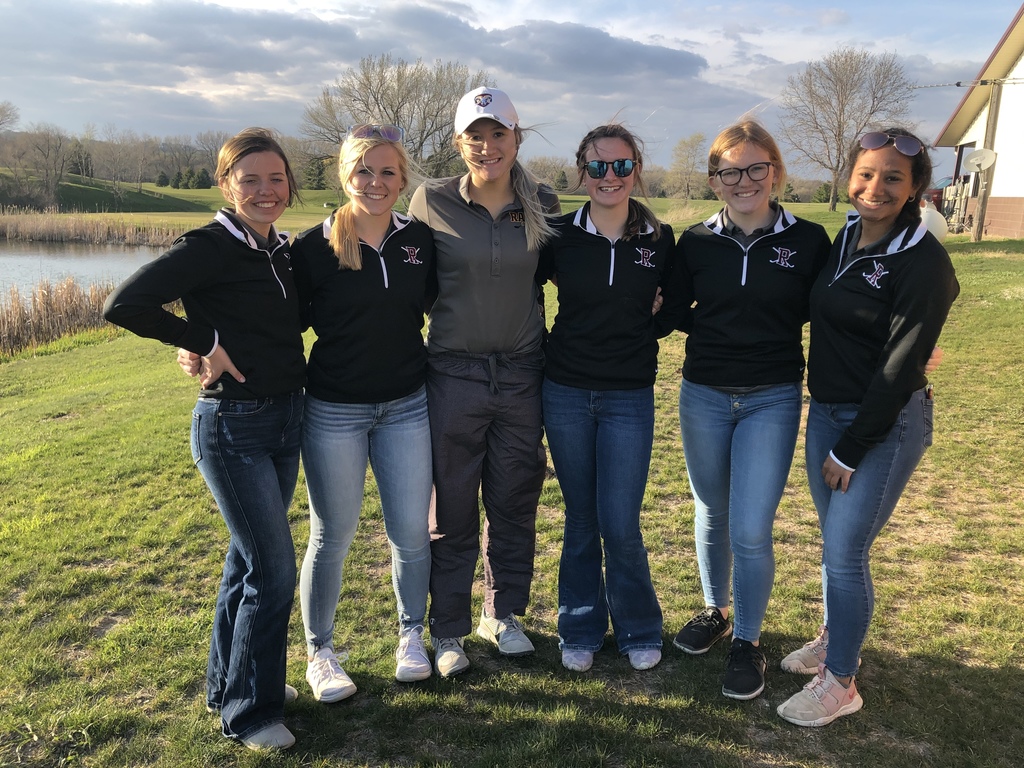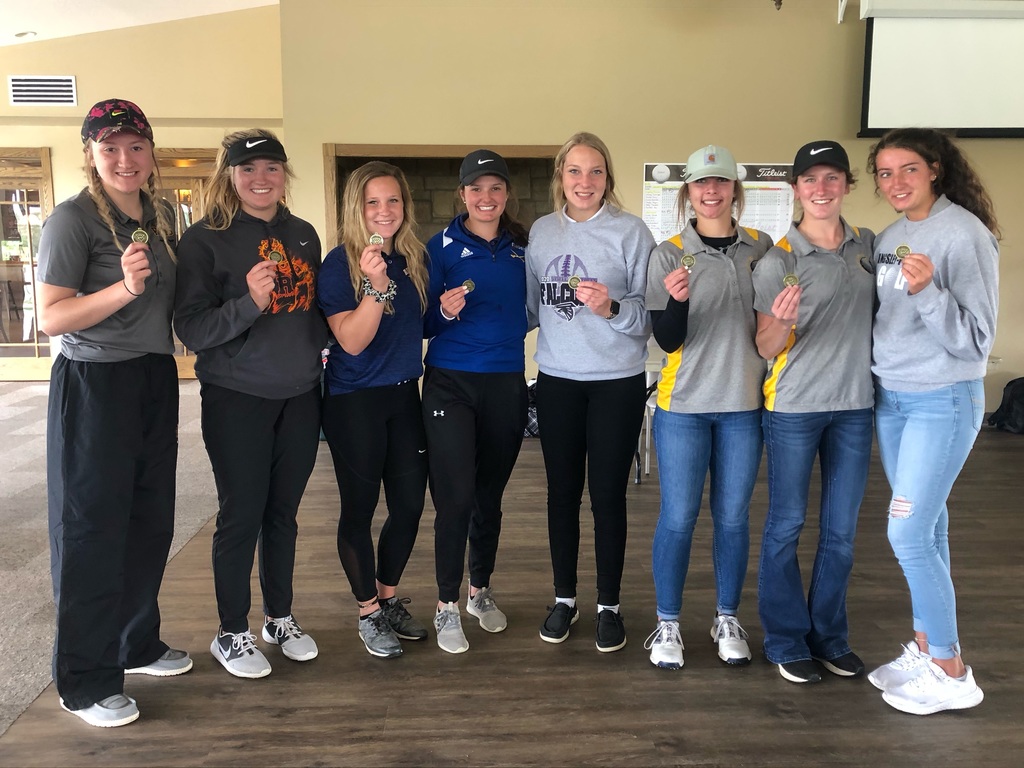 The girls golf team had their Regional meet today at Willow Vale. MVAOCOU Freshman Camryn Boyle placed 6th Individually and will move on to compete for a chance to play at the State Tournament on Monday at Hull. The team fell just short of a win and ended their season today.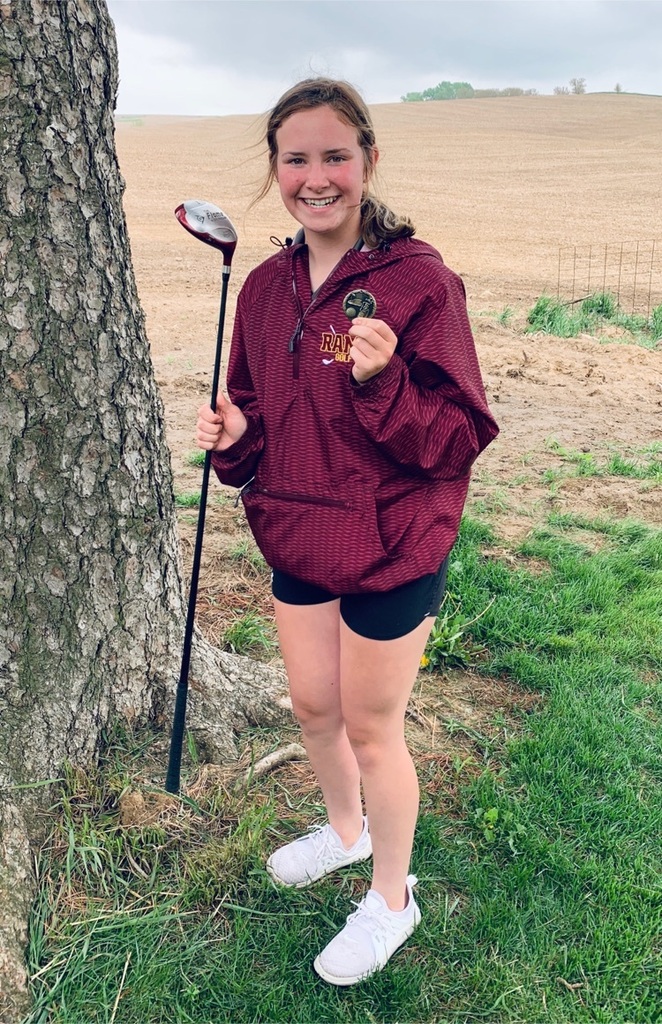 This weekend Kael Hamann, Olivia Beeson, and Hunter Maier competed in the Mike Henderson JH State Track meet. They all did an amazing job and had a lot of fun in the process. Hunter Maier, who is in 7th grade ran a 33.86 second 200 hurdle and a 20.24 100m hurdle! Olivia Beeson ran a personal best in the 1500m with a 5:40.07, with that time Olivia came home with a 4th place medal! Kael Hamann took 3rd in both the 800m and 1600m run with a 2:17.00 and a 5:04.55! Good job all three of you, we are all very proud of you!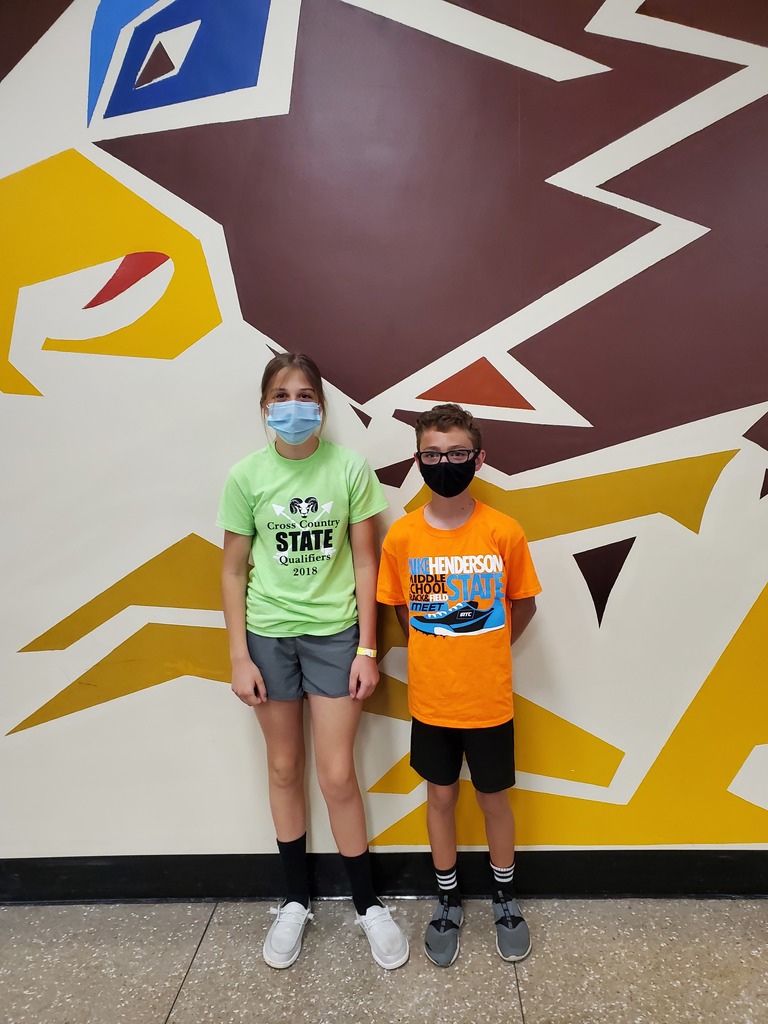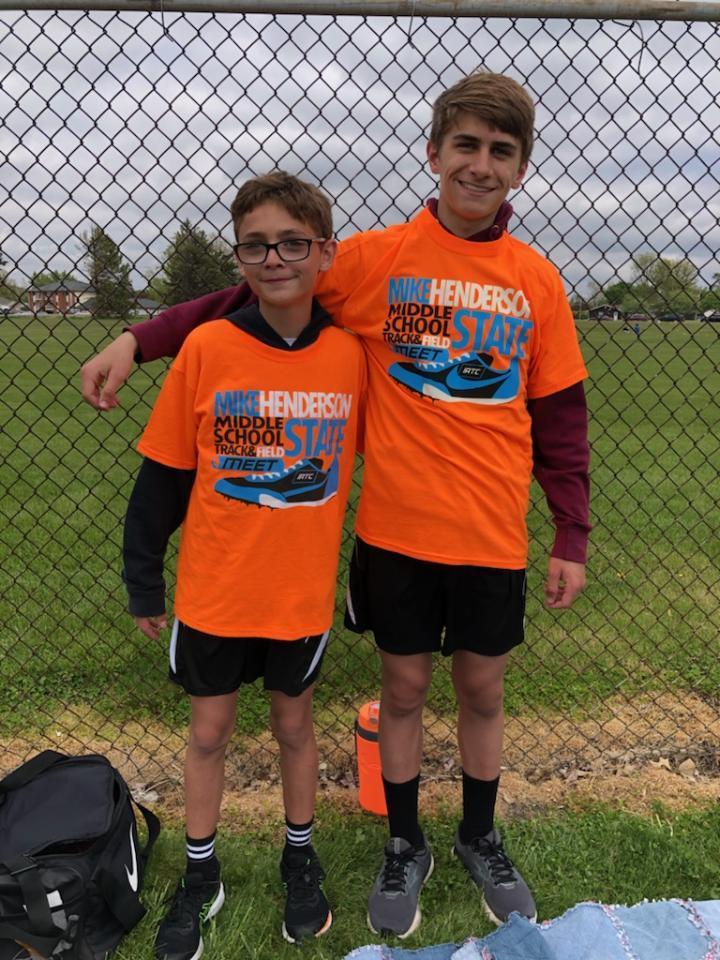 Days of school left... PreCalculus edition. Thanks for sharing, Mrs. Christensen!