The Rams girls basketball team is enjoyed a team building night tonight. They enjoyed some pizza together and then watched Briar Cliff take on Morningside in Sioux City.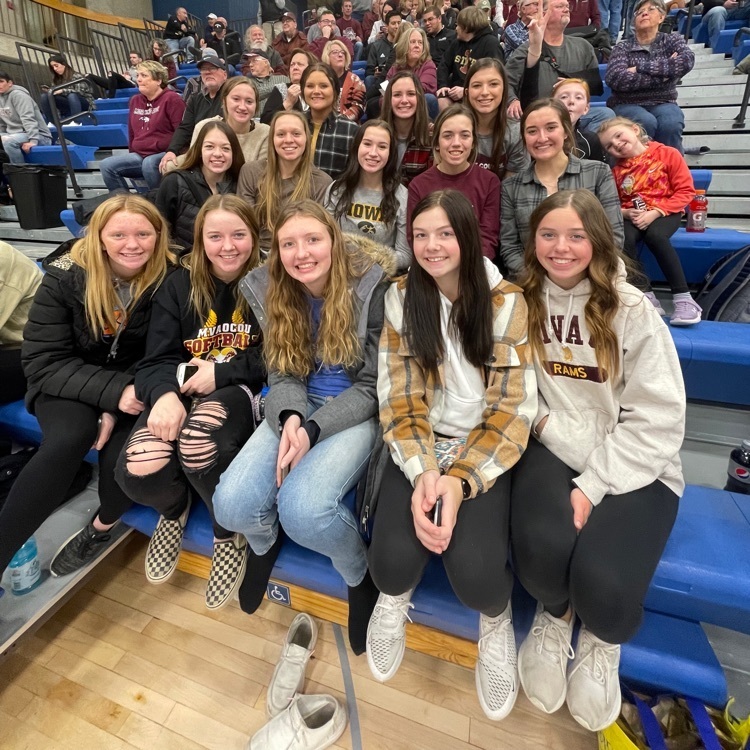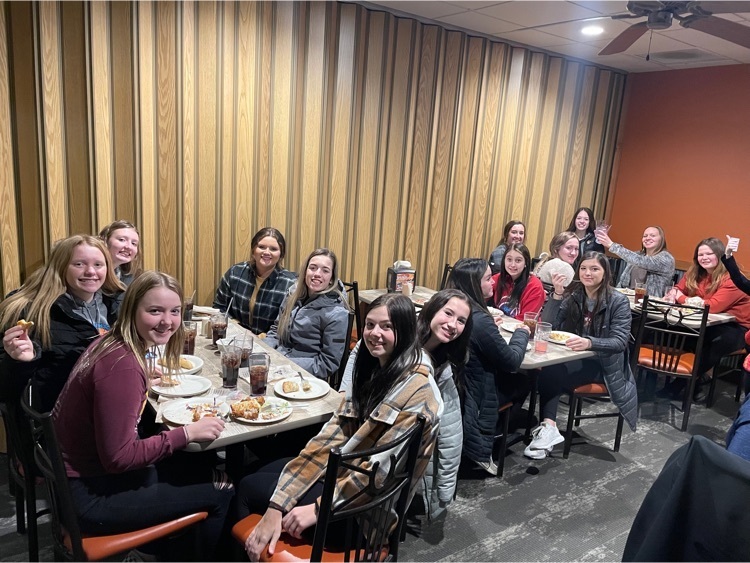 Rams sweep the Falcons in JV and Varsity girls basketball. Great job, ladies! Good luck against River Valley @Home this Thursday! JV Rams 33 Falcons 11 V Rams 49 Falcons 48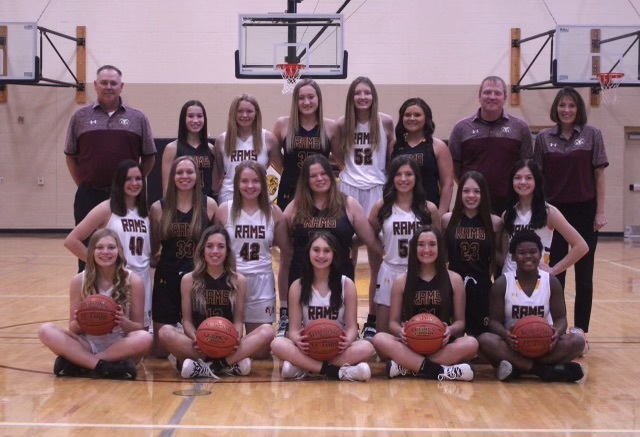 It's Computer Science Week in Anthon and the students are dressing up and learning all about computer science and coding. Monday was video game character day, Tuesday was camo day and Wednesday was hat day!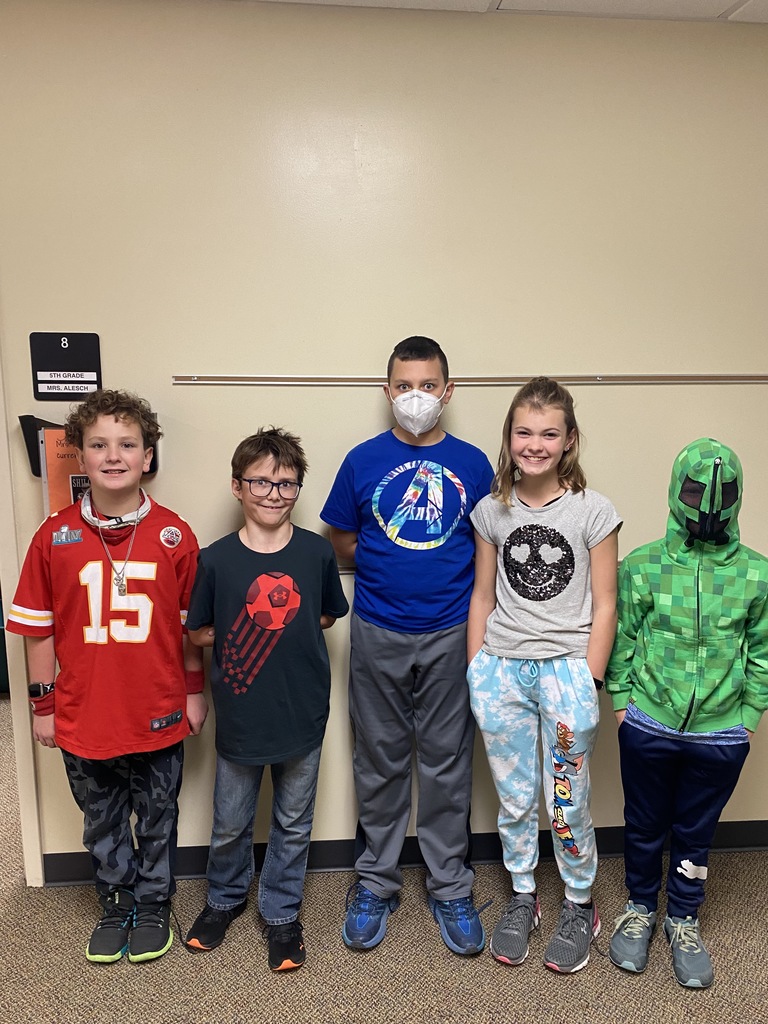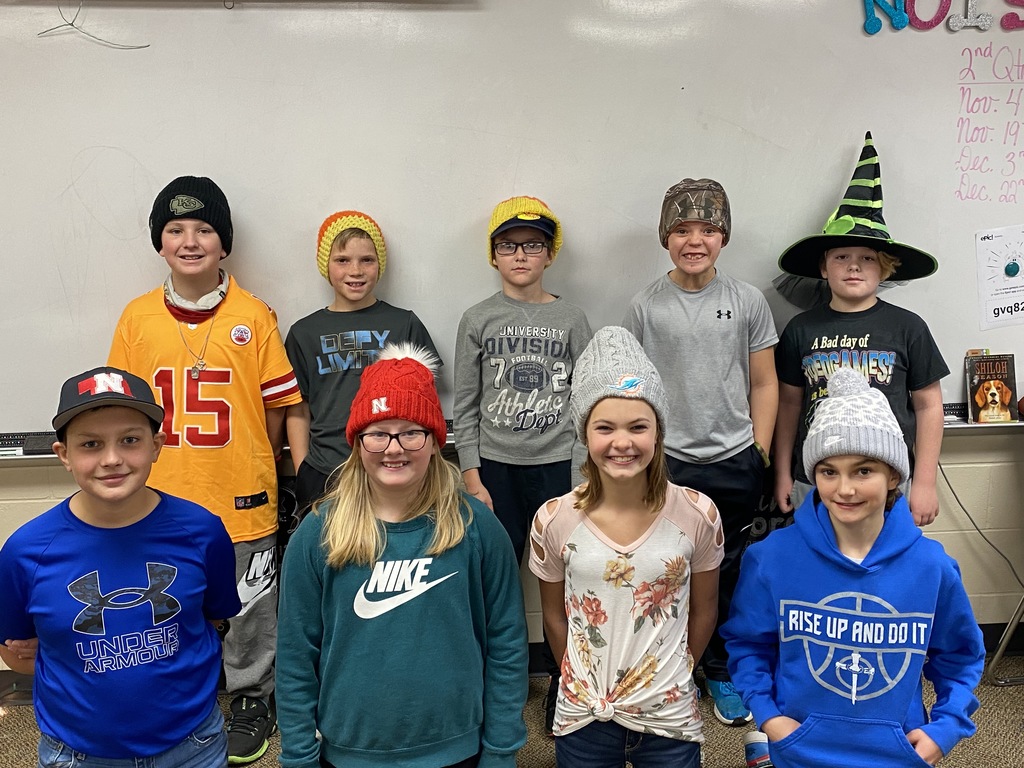 Yesterday the students in the Mapleton Elementary got to participate in a cookie decorating activity. Kids got to decorate a cookie and enjoy it with a cup of hot chocolate, all provided by our fabulous lunch ladies. Thank you, ladies!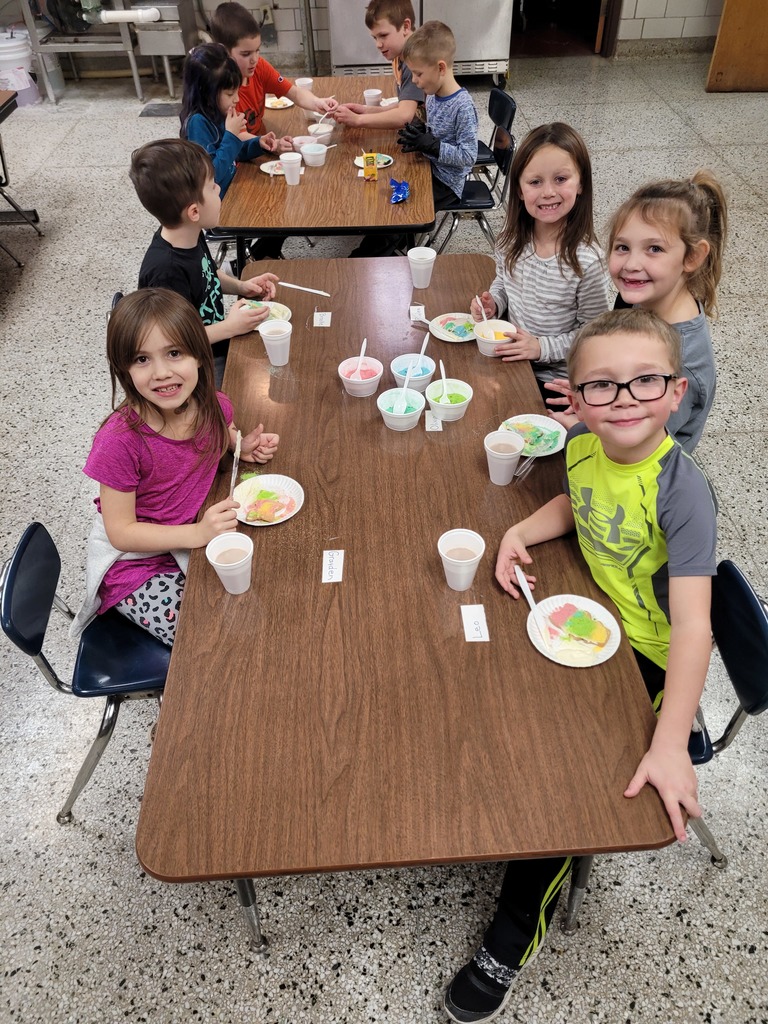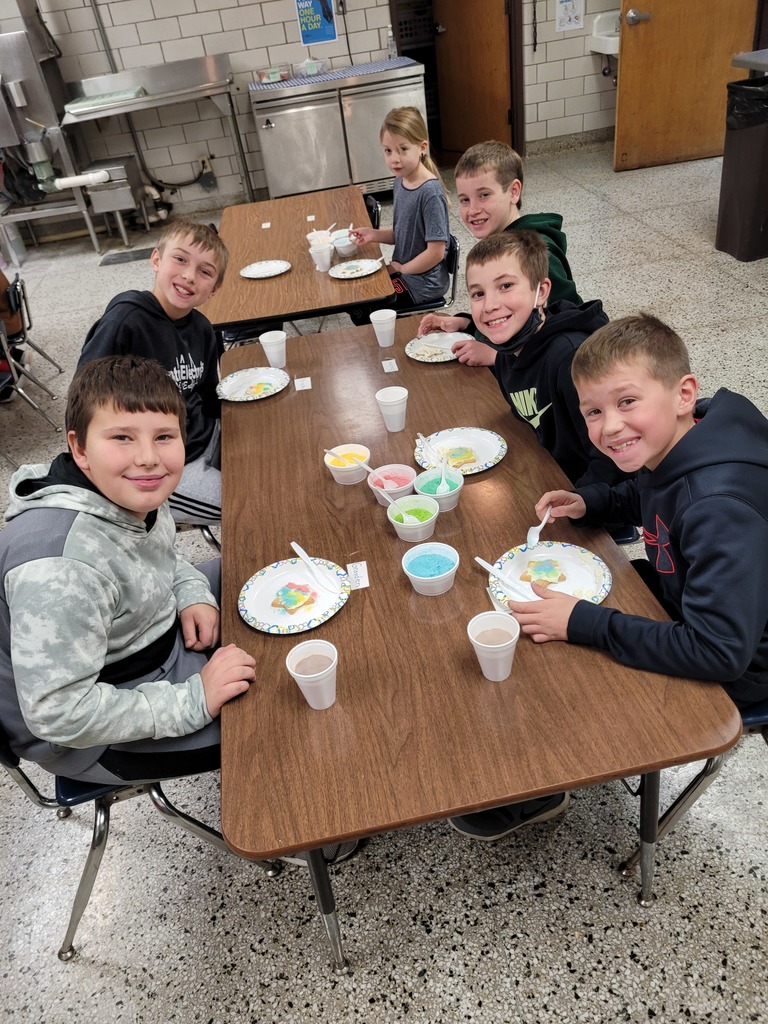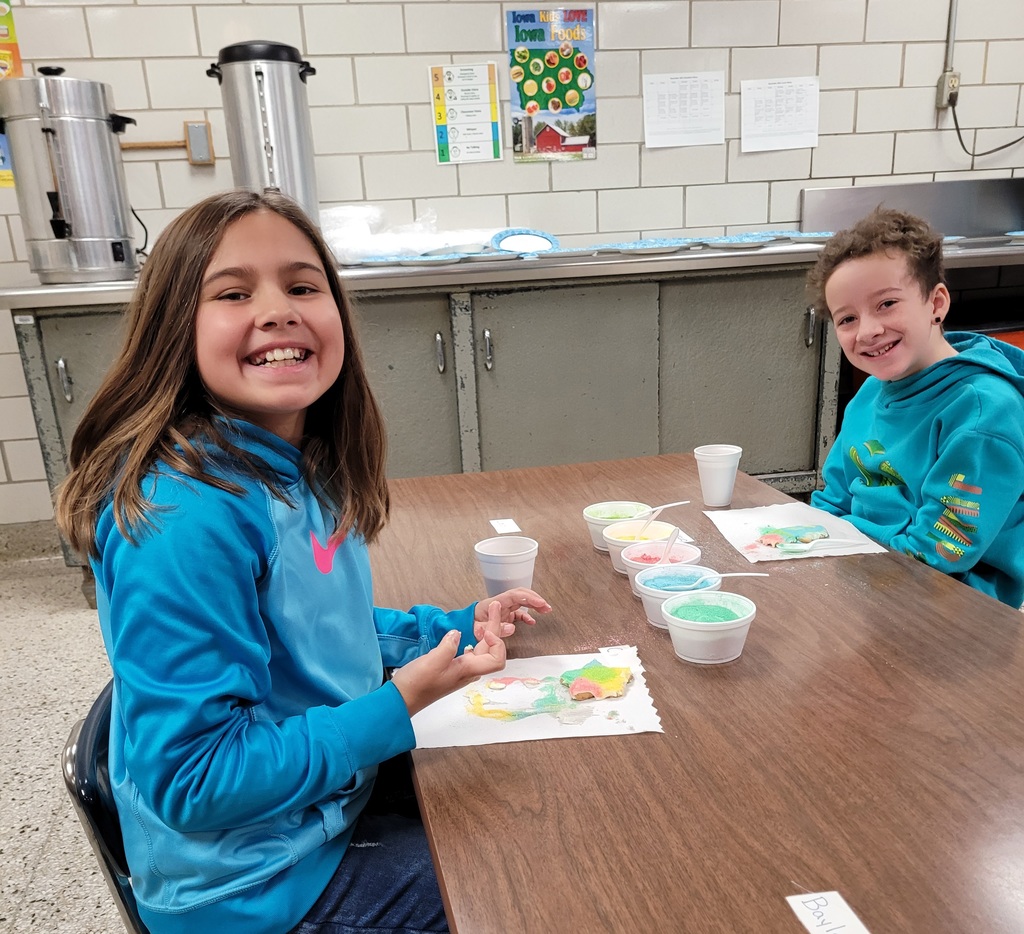 Last week the students in the Mapleton Elementary made ornaments and then went to First Security Bank to hang their ornaments on the trees. The bank provided the students with a tour and treats. Thank you, First Security Bank!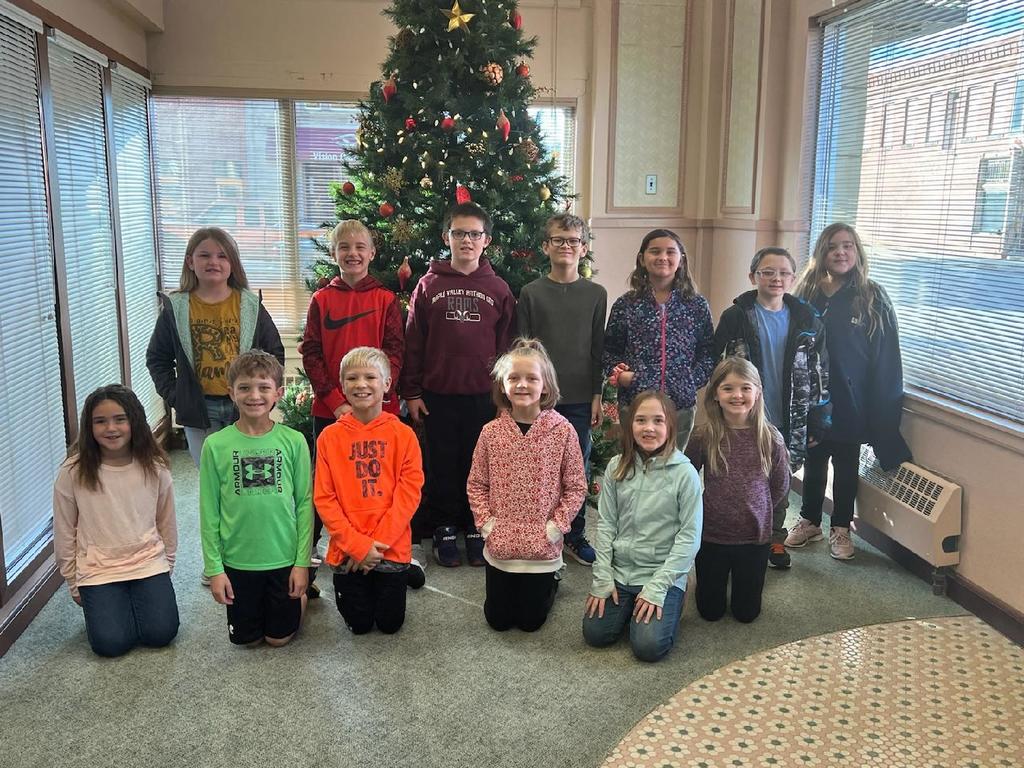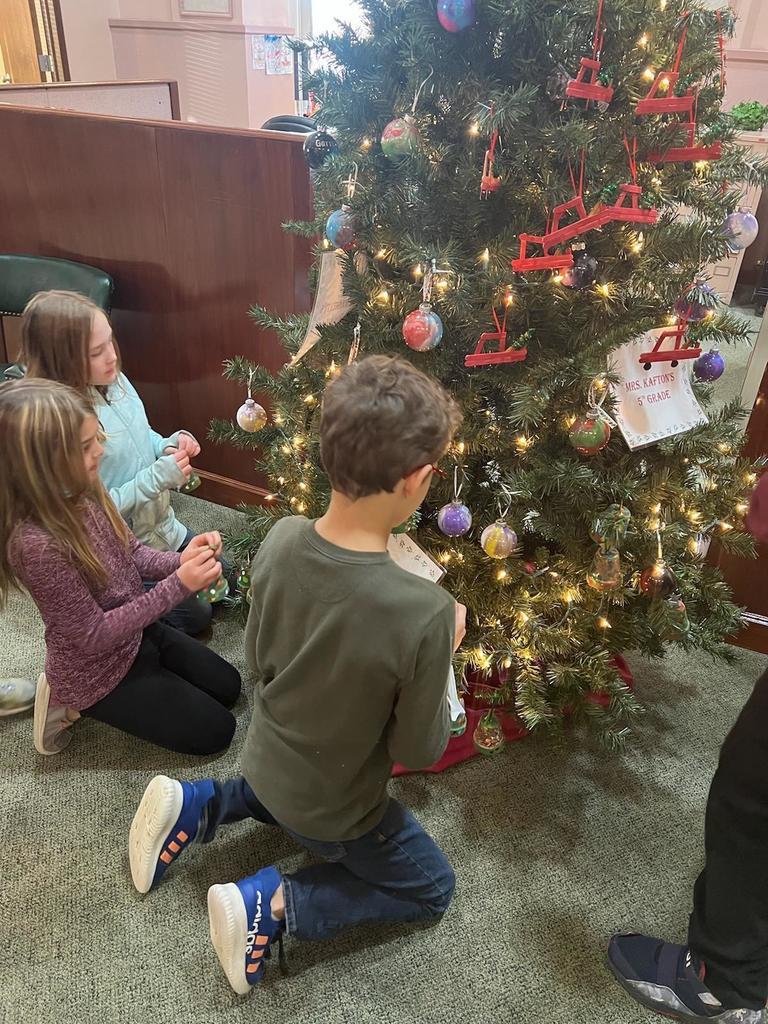 It is computer science week in Anthon. Every day the elementary students are dressing up and participating in different coding/science activities. Yesterday was Video Game Day!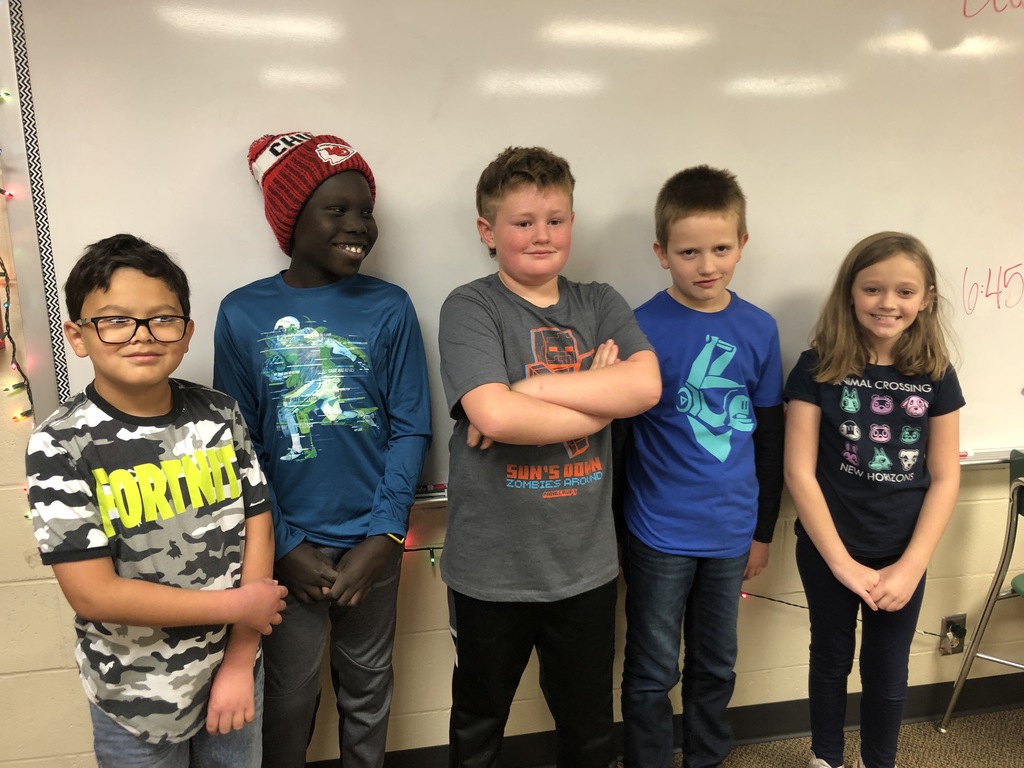 Students in Mrs. Paulsen's Comm 3 class designed a logo and wrote a slogan for their own businesses. Soon they will make a commercial as part of their Ethos, Pathos, and Logos unit.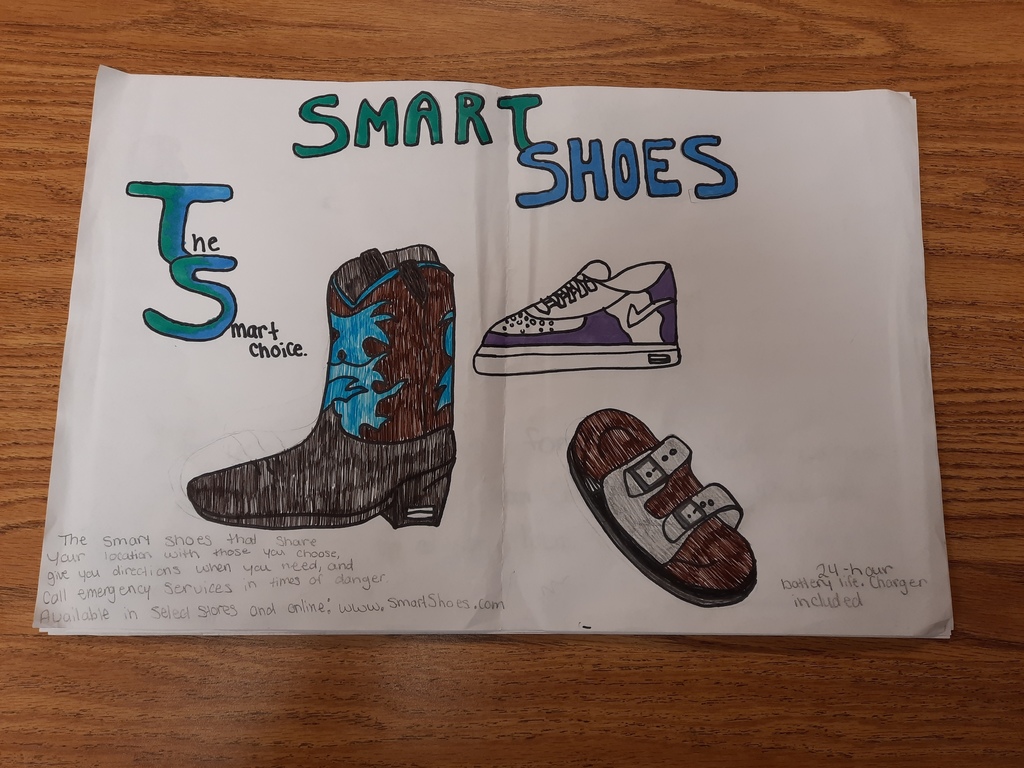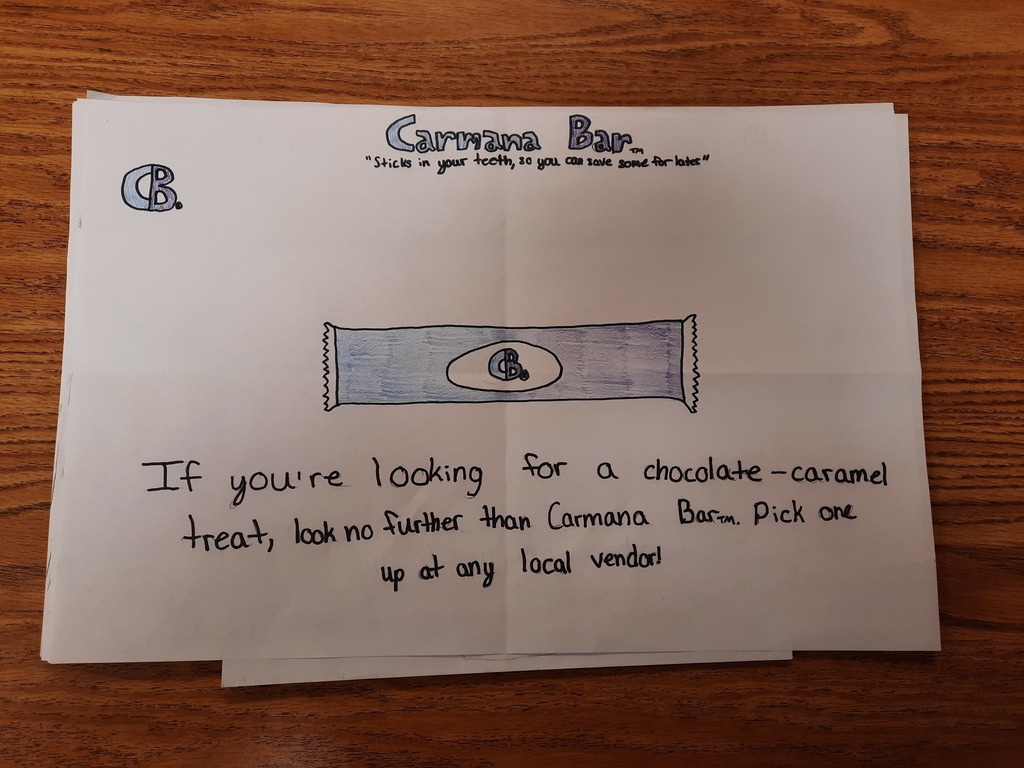 Money collected from high school donations to wear a hat in support of Type 1 Diabetes was used to purchase books for the Mapleton and Anthon Elementary buildings. In the Anthon Center, Bo Clausen and Quinn Baldwin present the books about diabetes to librarian Angie Oberreuter.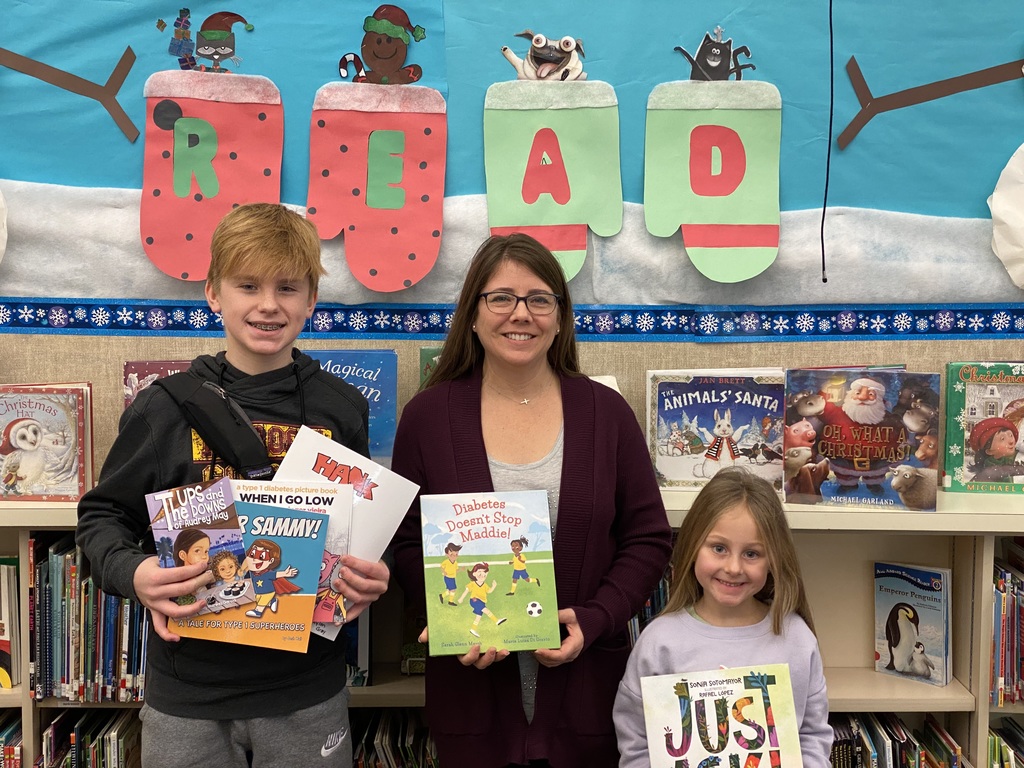 On Tuesday, December 14th, you can earn free admittance into the MVAOCOU vs. Woodbury Central basketball game in Mapleton by bringing in a jar of peanut butter or jelly to contribute to Security National Bank's "Spread the Joy" PB&J Drive. See you there!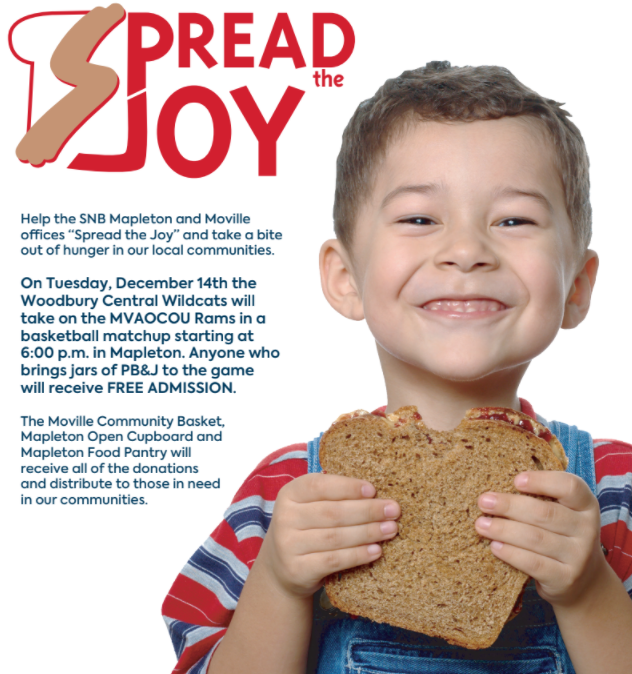 MVAOCOU BPA would like to thank this year's platinum sponsors for their continued support.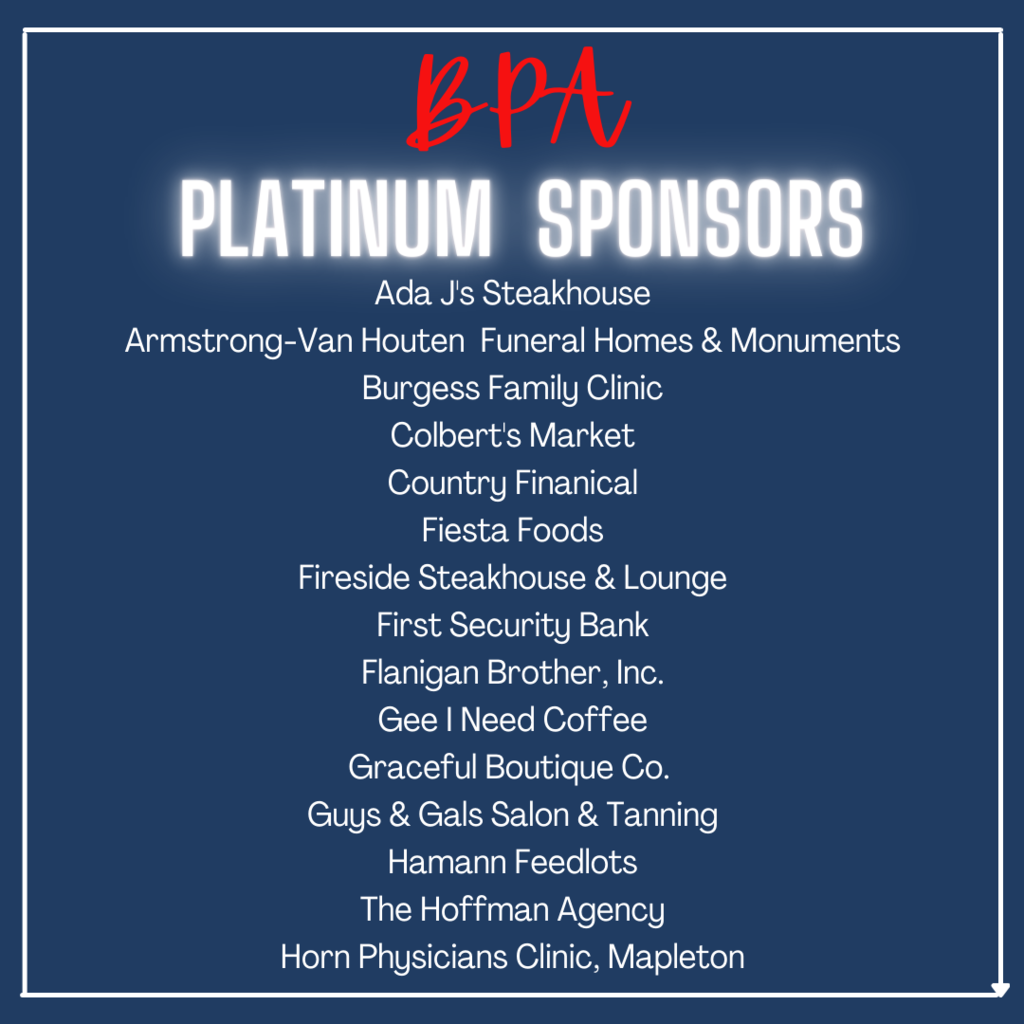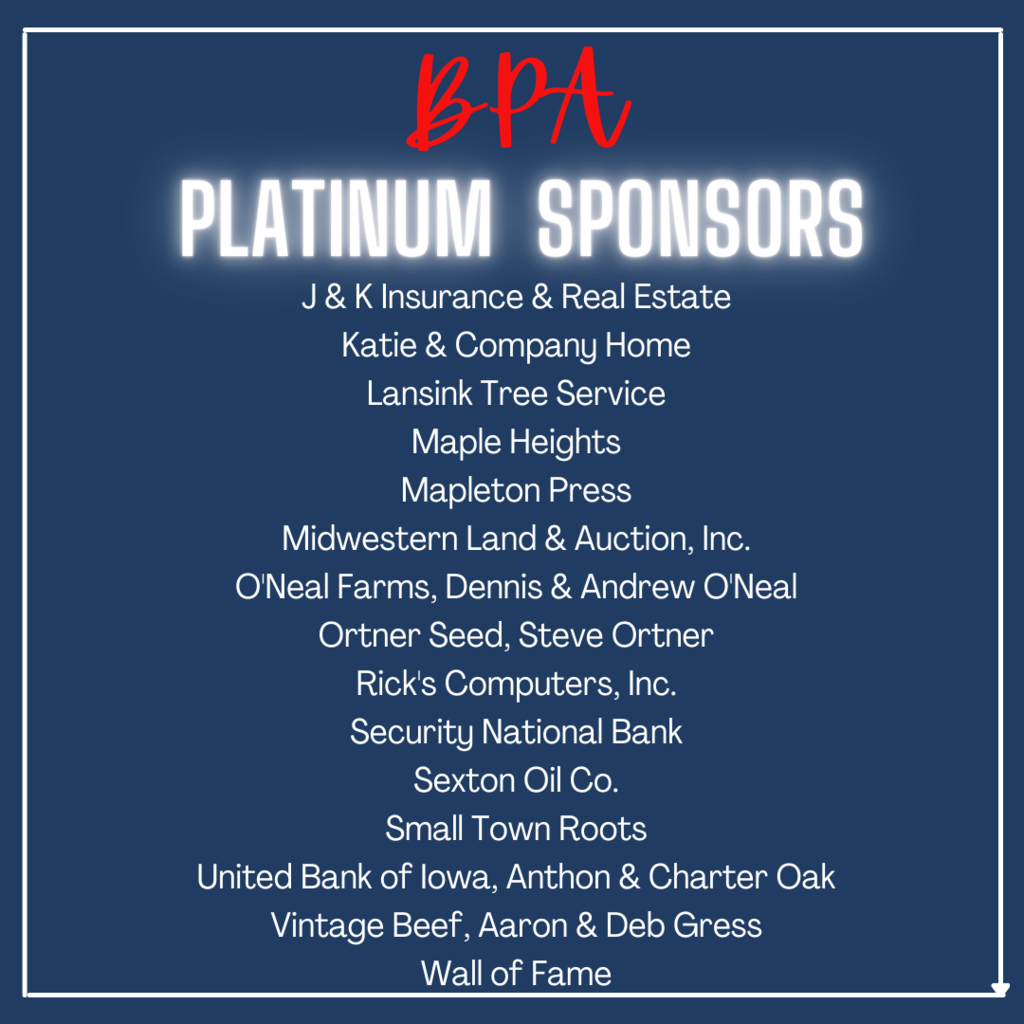 This weekend MVAOCOU hosted the Conference Quiz Bowl tournament. Congratulations to Lawton-Bronson who took the conference title by going undefeated. Special thanks to everyone who made this day run smoothly: Jeff Thelander, Jon Wimmer, Gaige Gill, Jana, Lance, and Camric Hamann, Steele Yockey, Dan Dougherty, Jill Sadler, and the MVAOCOU Quiz Bowl team.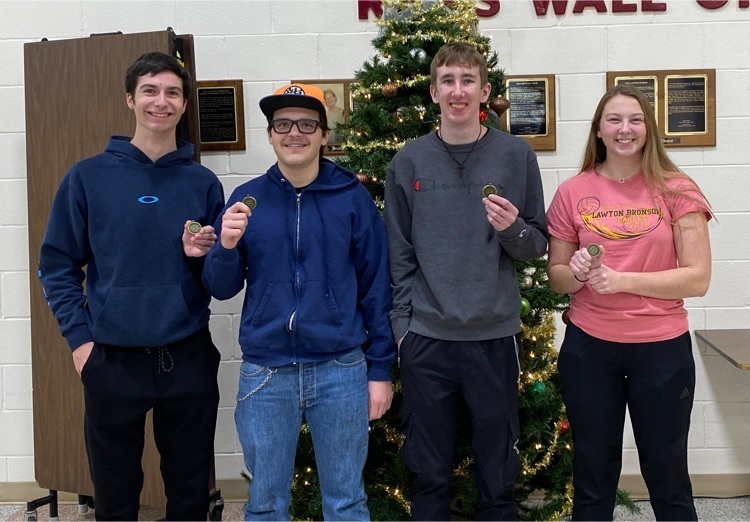 The students in Foods I competed in a Chopped tournament today. Their mystery ingrediant was water chestnuts. Congratulations to Jayme, Margo, Autumn and Parker on their winning pancake dish!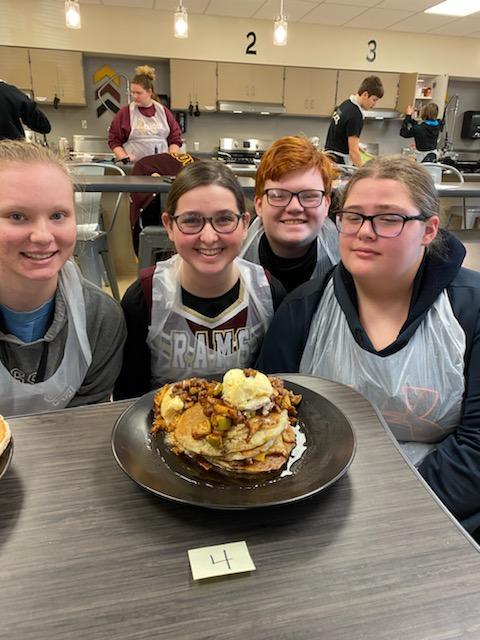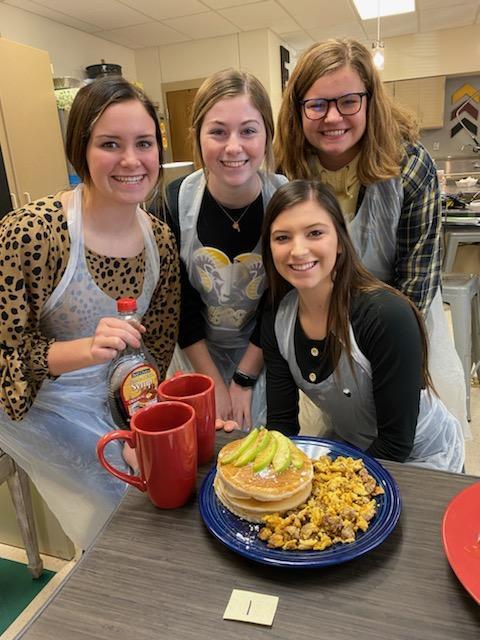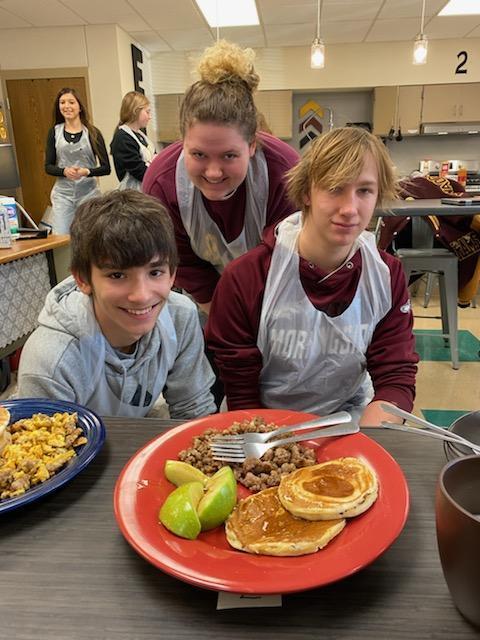 Congratulations to our Hawk of the Month recipients! Keep up the great work. Preschool- Max Baldwin Kindergarten- Layla Berning First Grade- Christian Johnson Second Grade- Cora Maynard Third Grade- Olivia Jackson Fourth Grade- Kobe Krause Fifth Grade- Tim Belson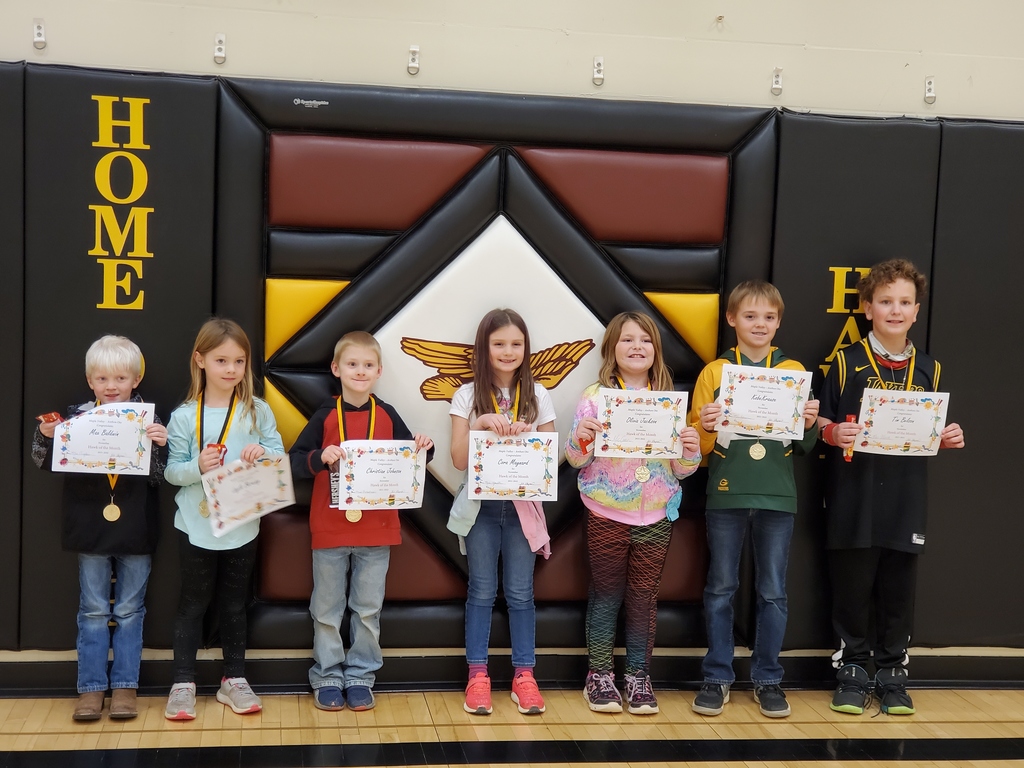 Things are getting festive this week in Woodworking class.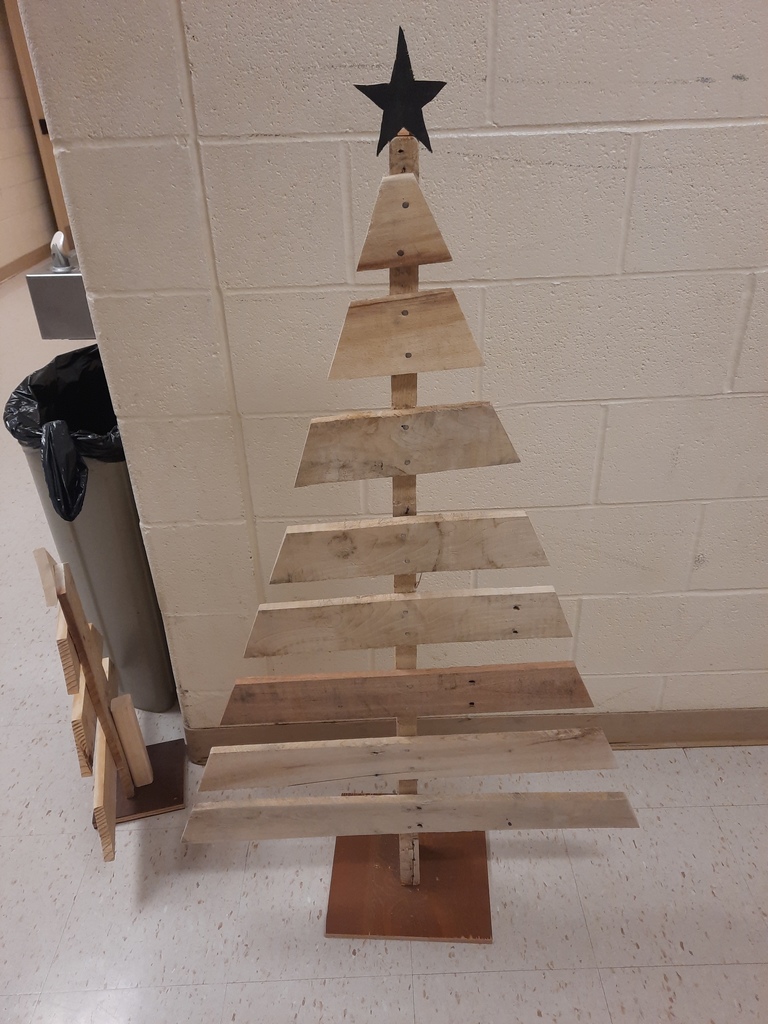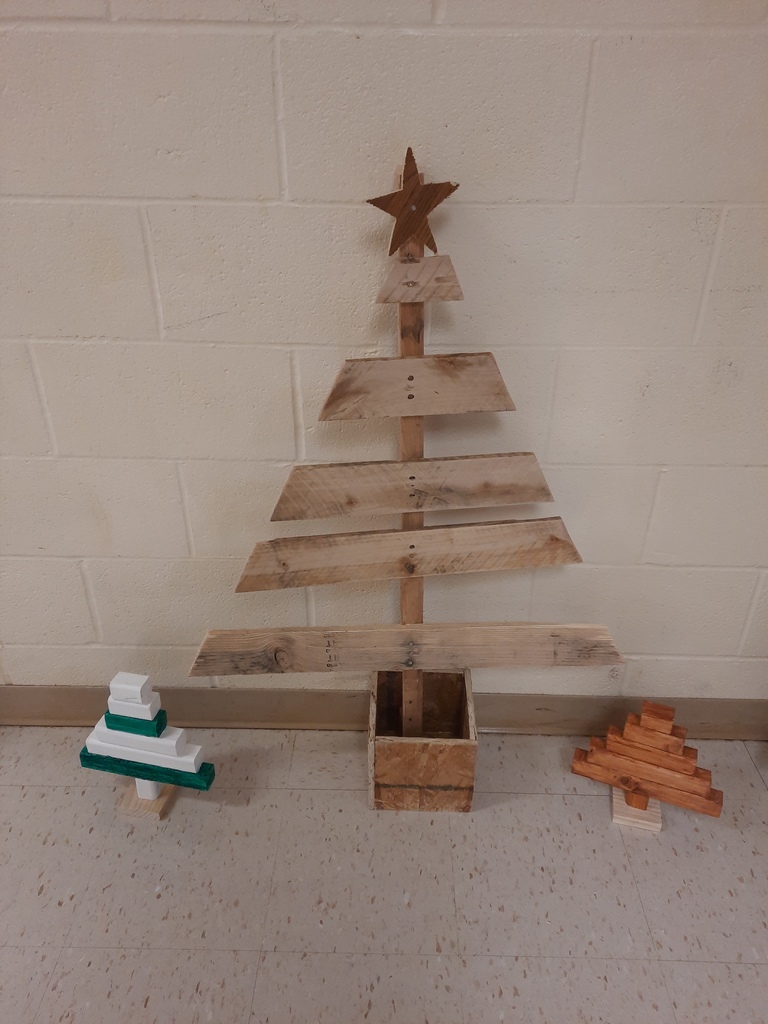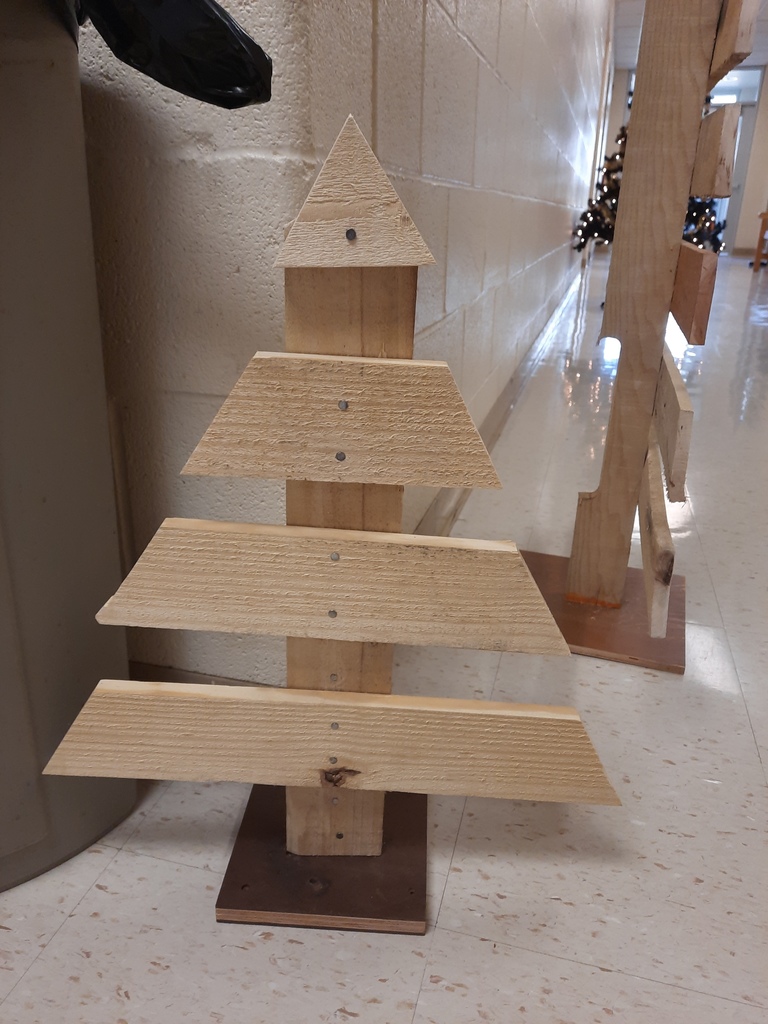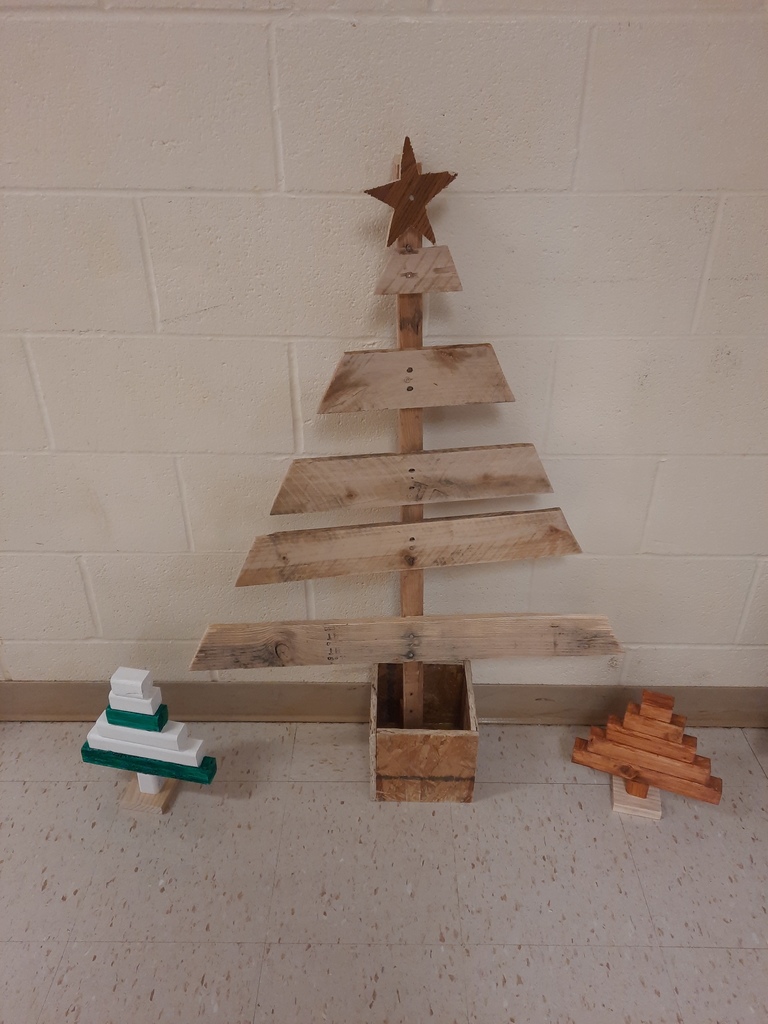 The Pals are having a blast making home made play doh today!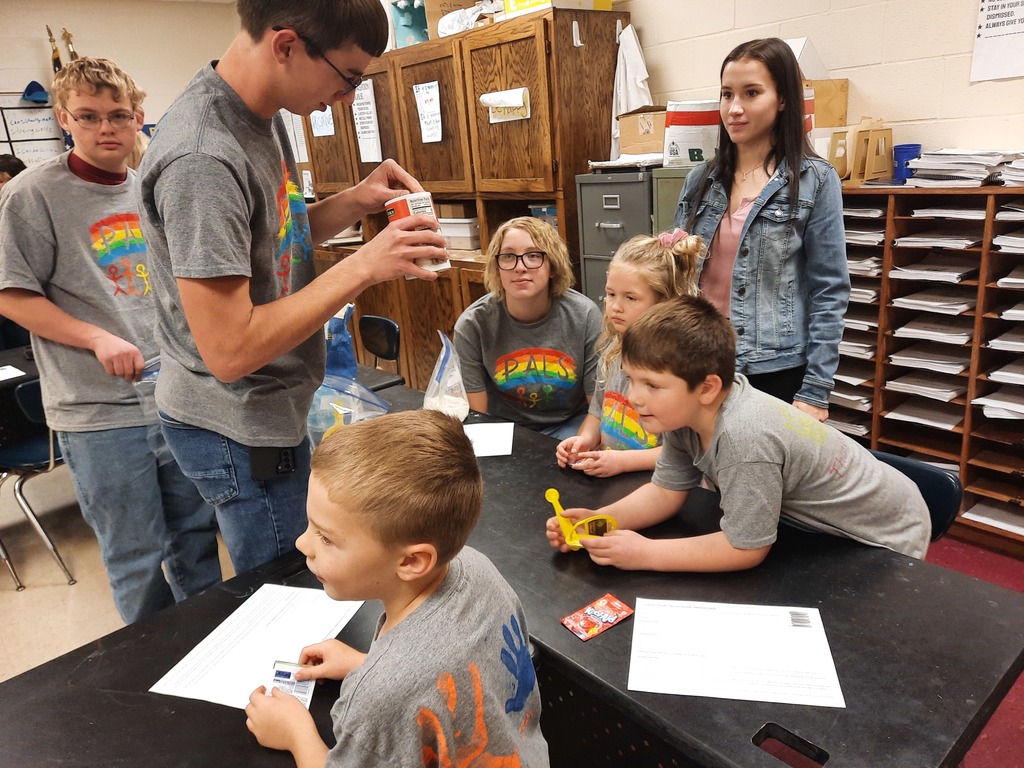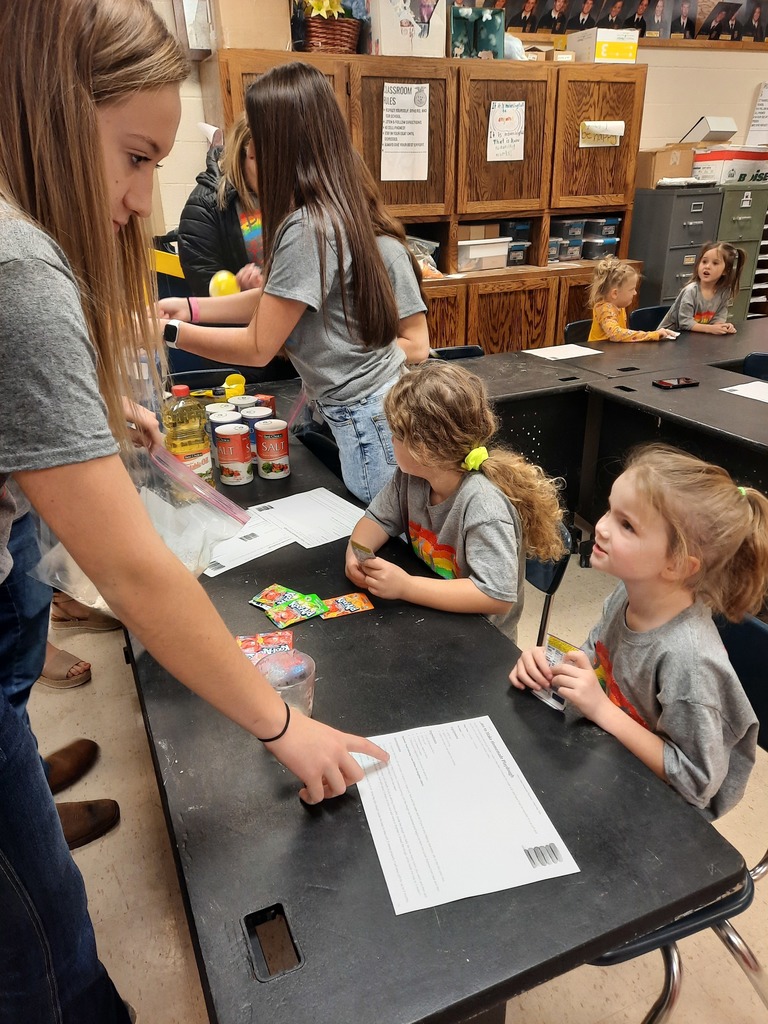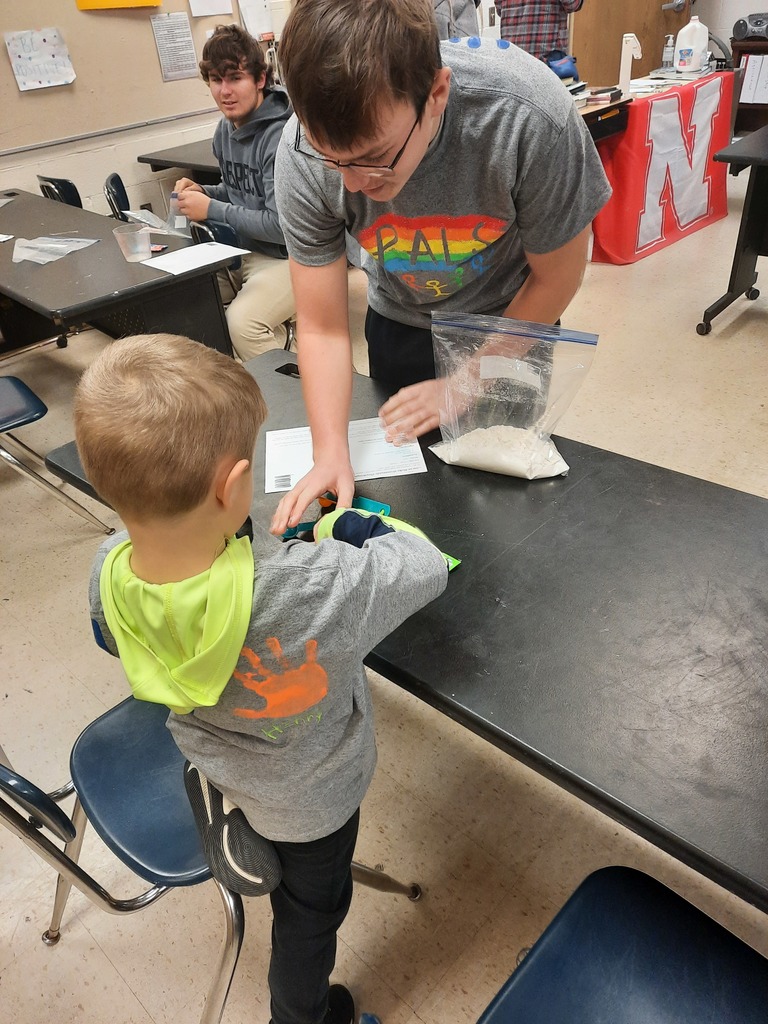 This morning's Rise & Shine Rams greeters were provided by Security National Bank. Thank you Andy, Tammy, Katrina & Carla for helping our students start their day with a smile and a high-five!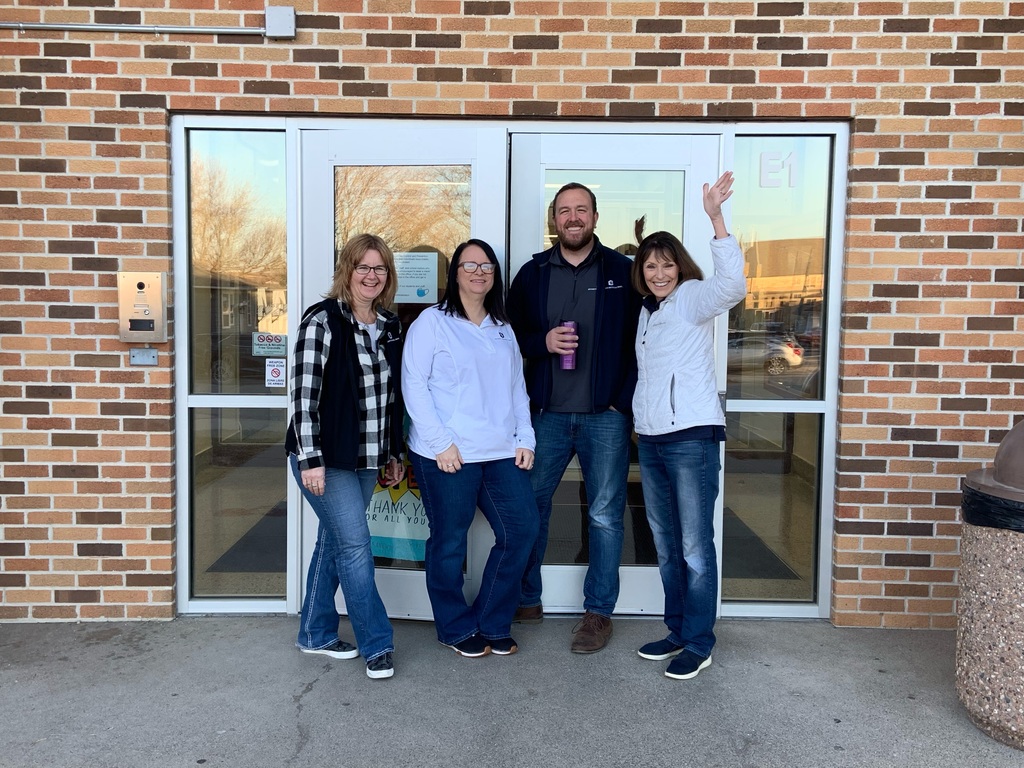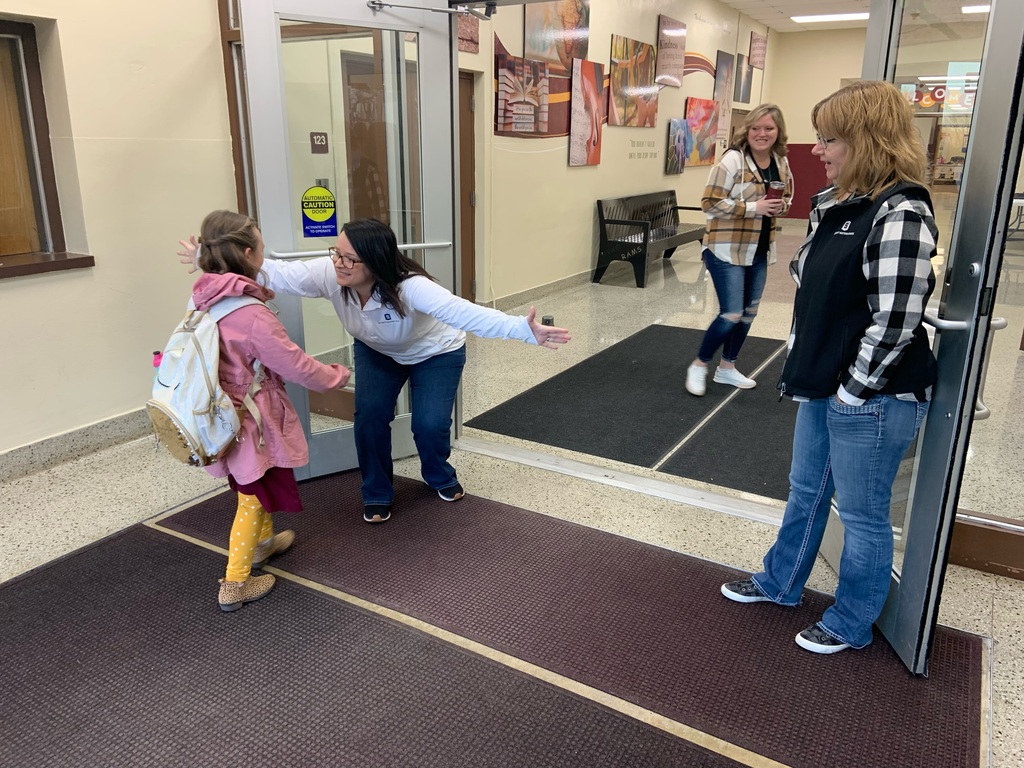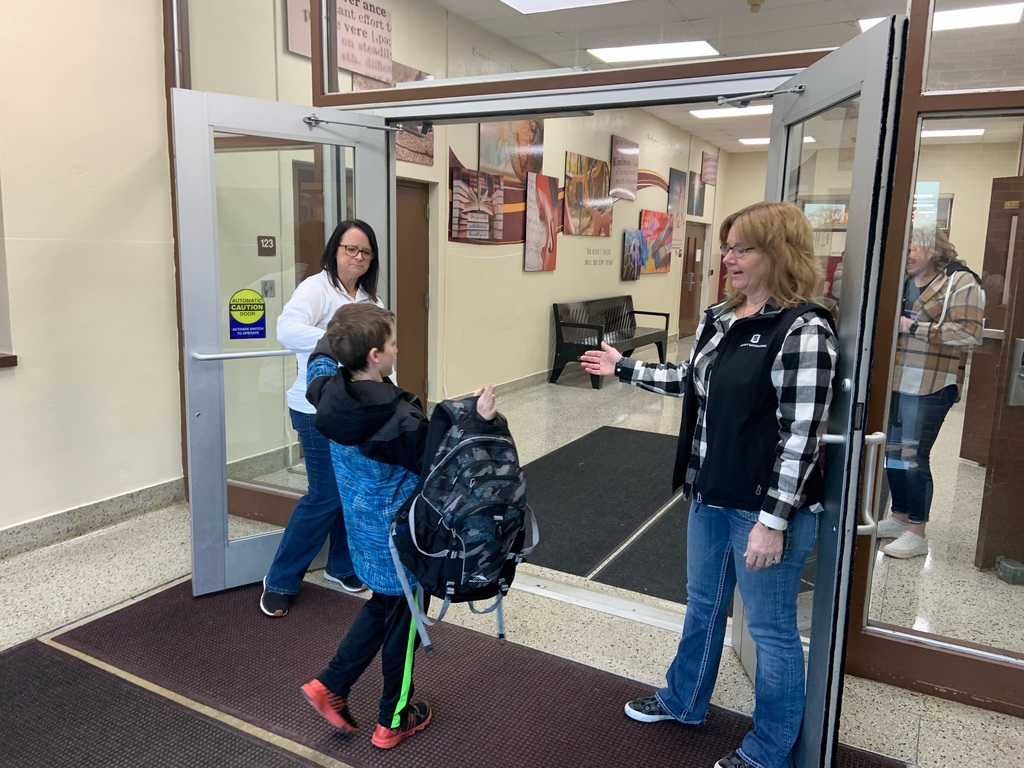 FFA members wrapped up fruit sales today, having sold, sorted, and delivered brats, cheese, fruit, and much more. Ethan Reed was the highest seller this year with 119 items! Items should be coming your way in the next couple of days.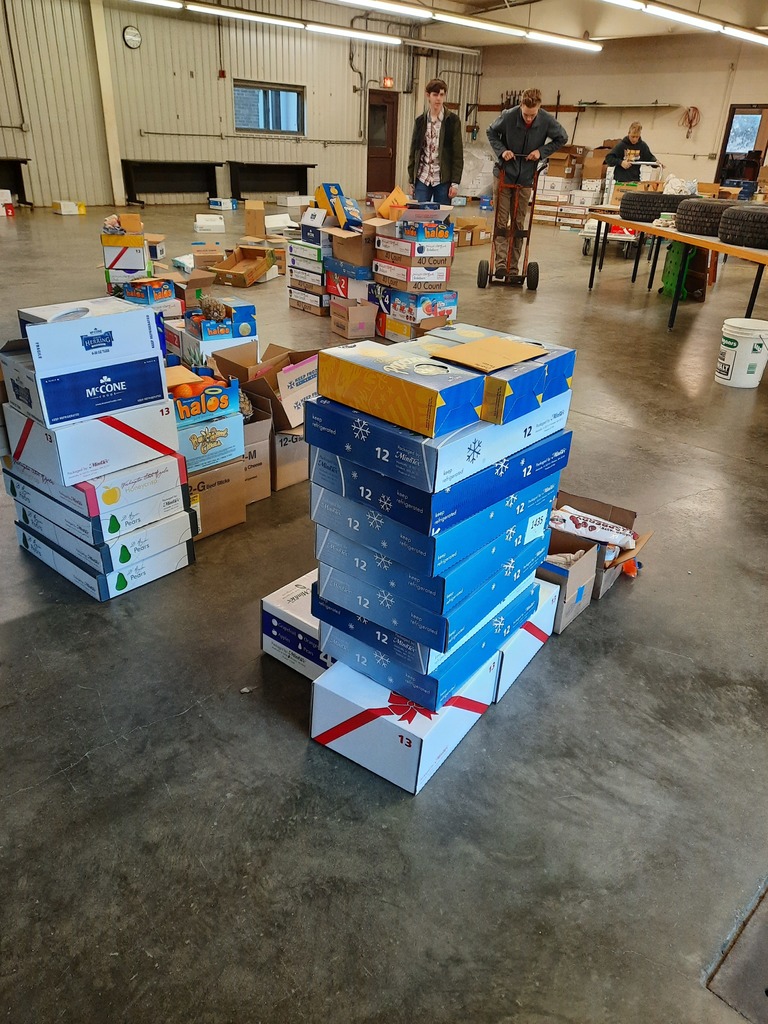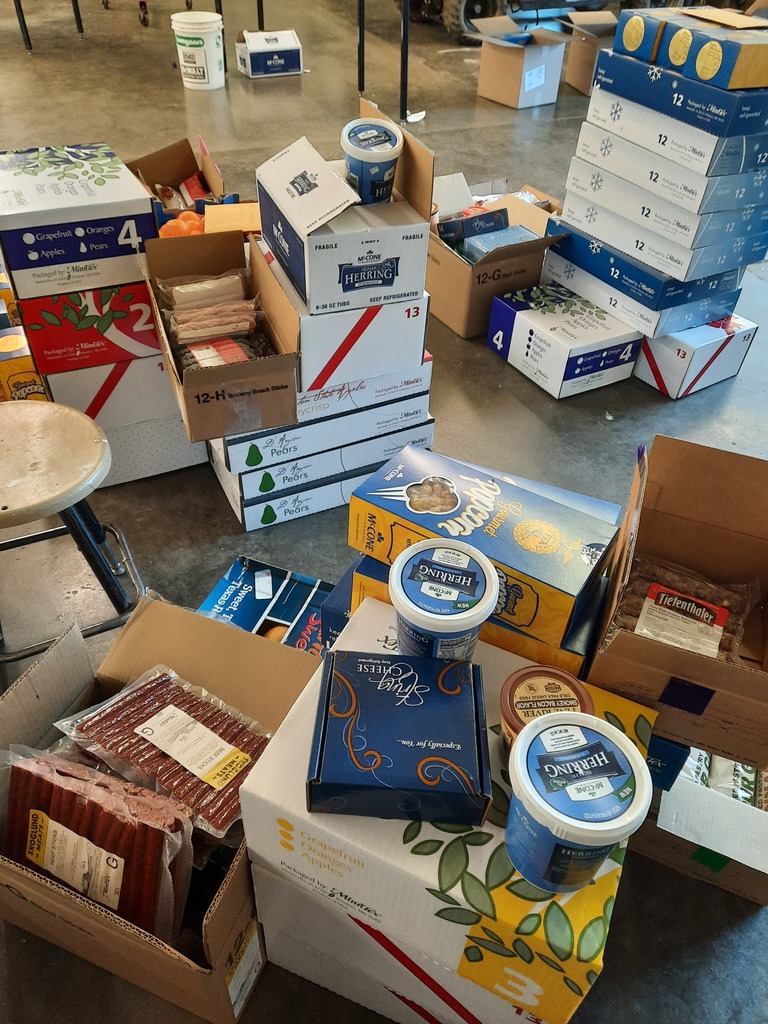 The MVAOCOU Dance Team earned a Division 1 rating at the state dance competition yesterday. This is a group of all underclass men with no state experience. They worked their tails off and it showed. Congratulations, girls!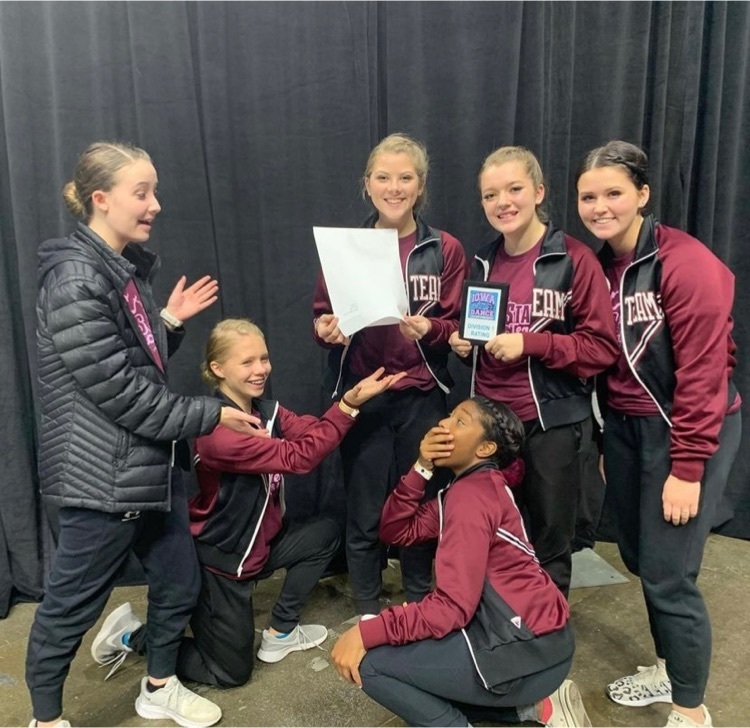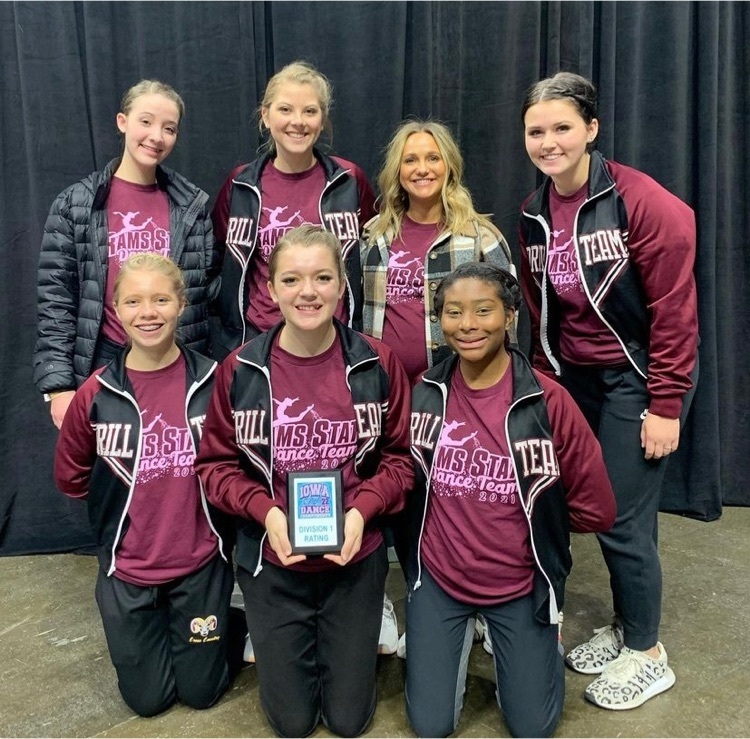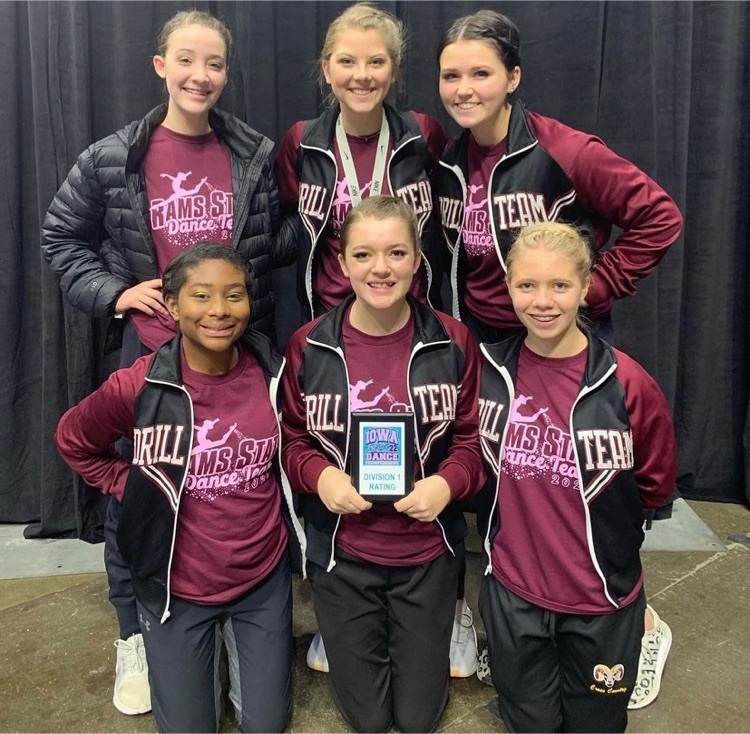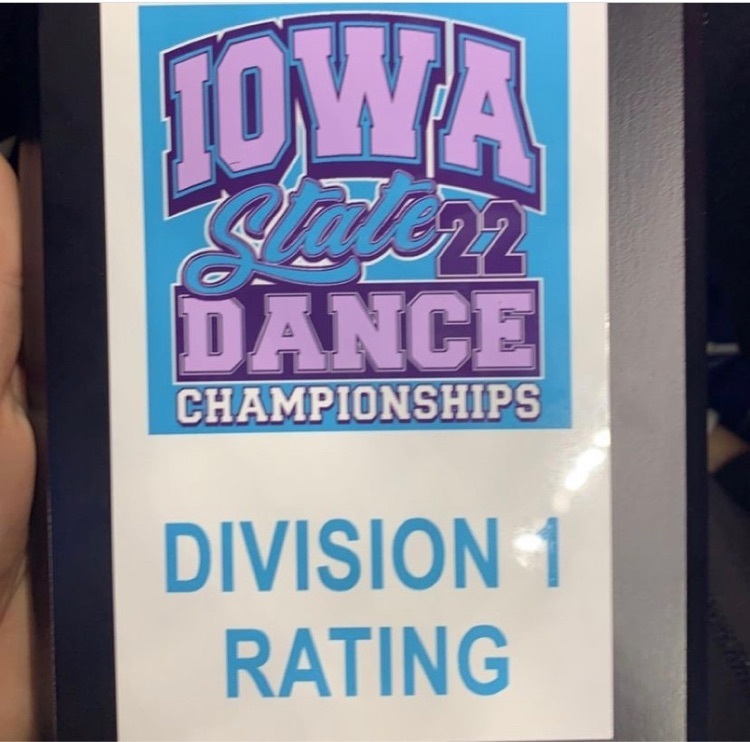 No-Bake Cookie Bowls are on the menu in FCS today!