MVAO 6th grade enjoying this beautiful day outdoors for class.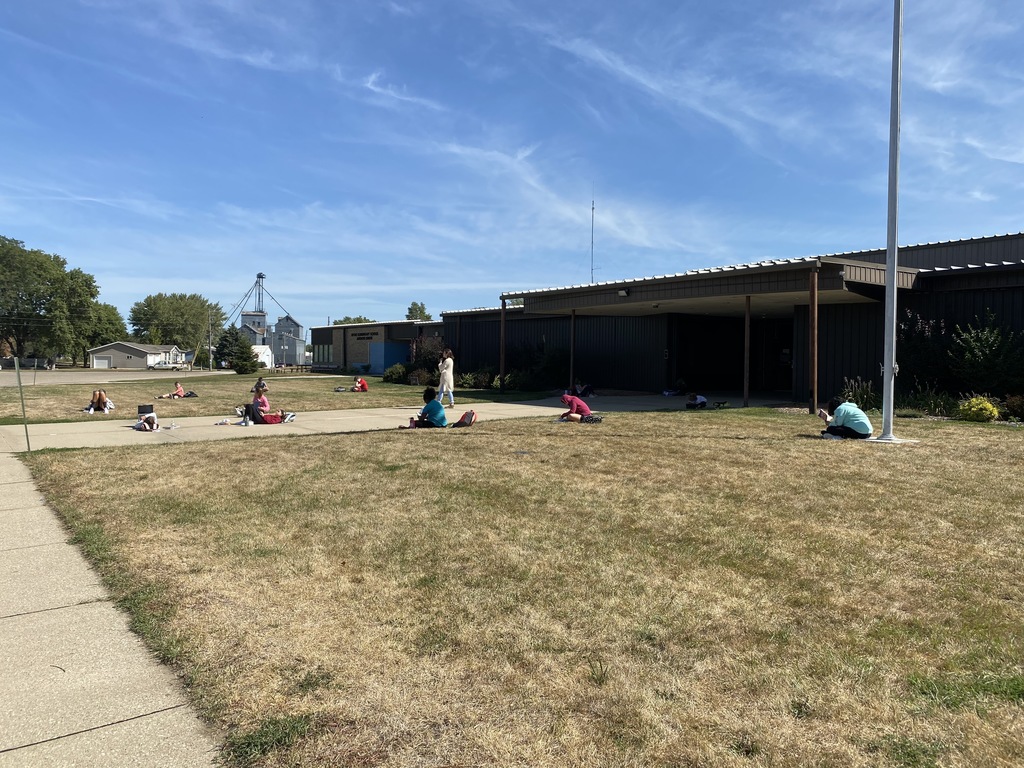 The MVAOCOU Marching Band is rehearsing this morning to prepare for their performance at tonight's football game!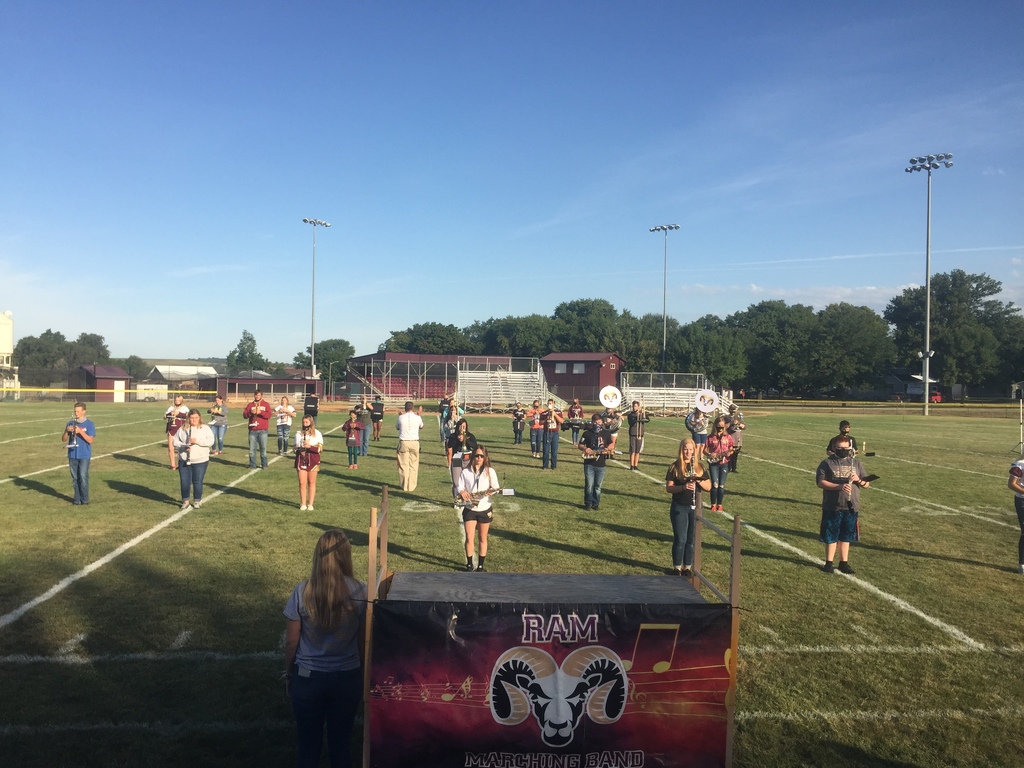 A big thank you to First Security Bank & Rick's Computers for donating a mask for each student in our district!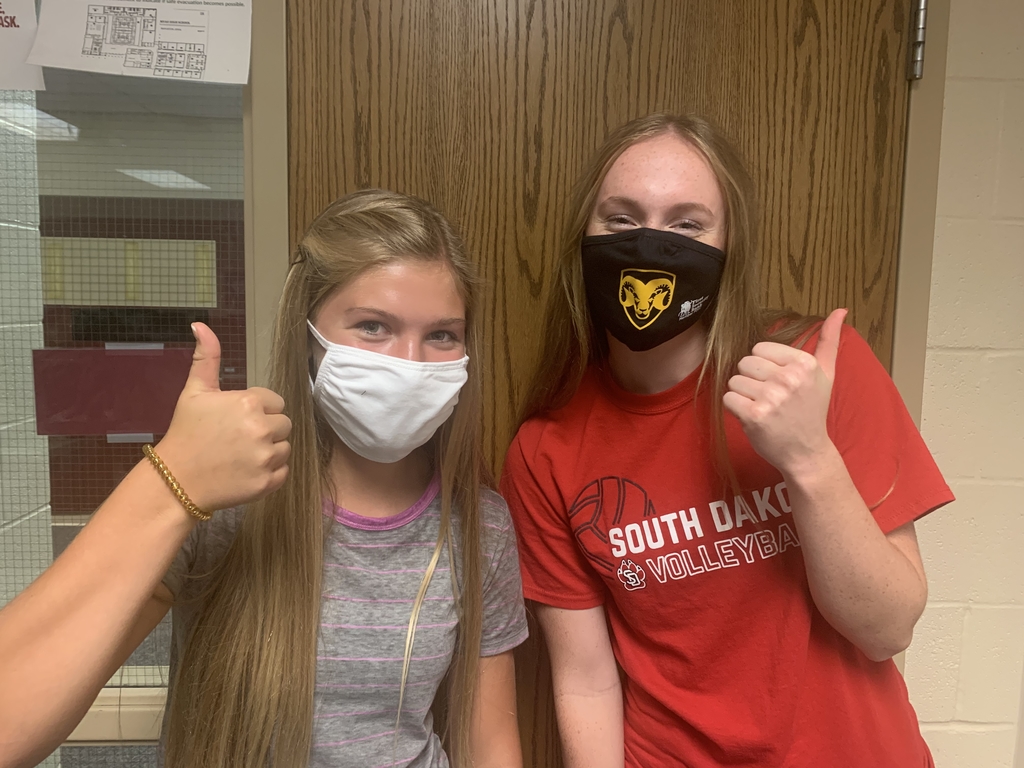 Cross Country & Volleyball Tonight. Good Luck, Rams!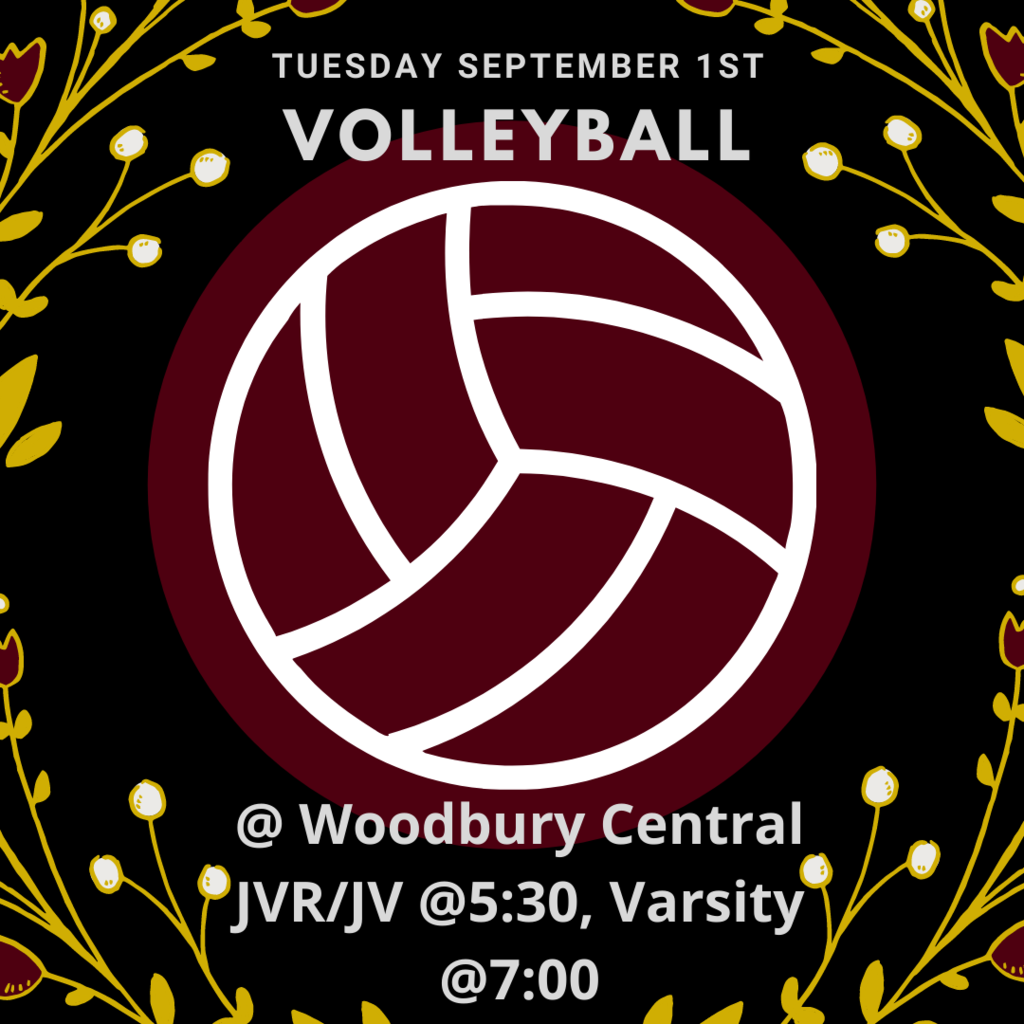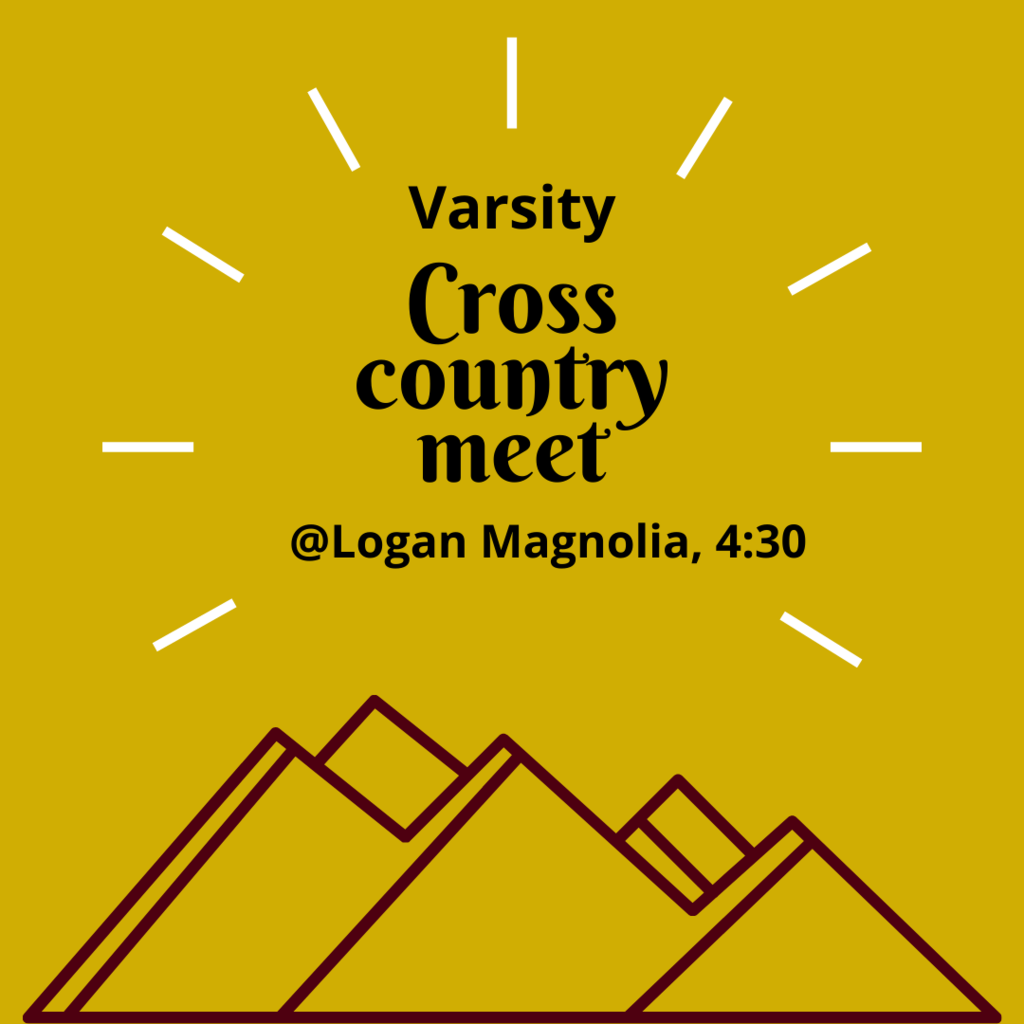 JV Football & Volleyball Tonight. Good Luck, Rams!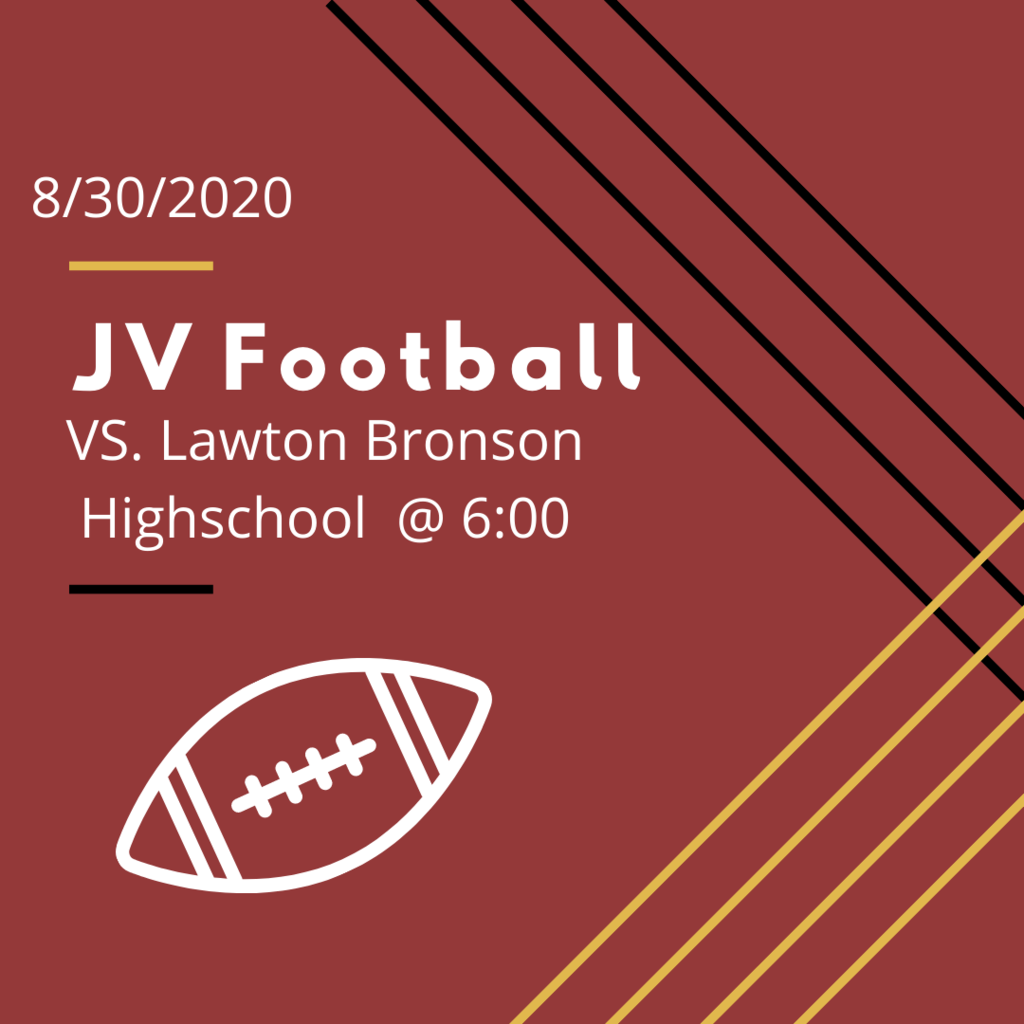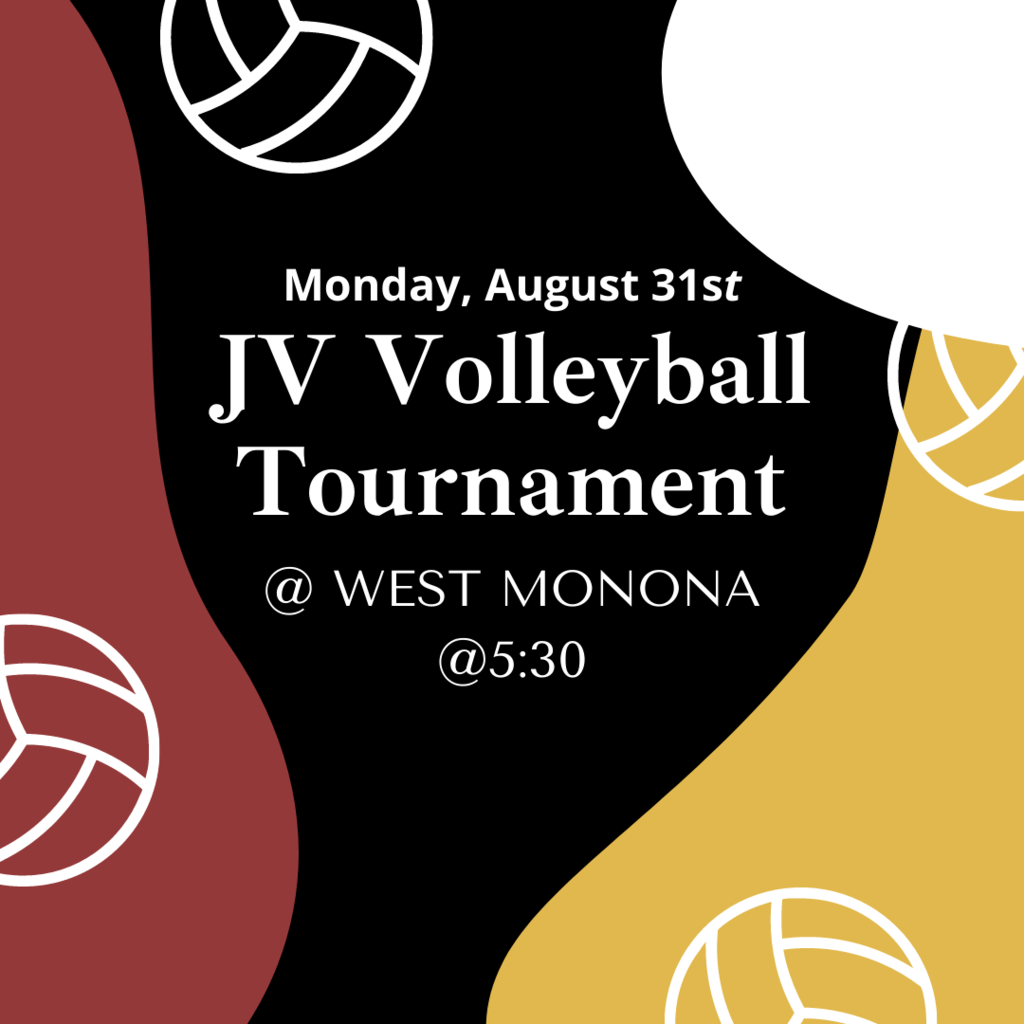 The MVAO Community School District App is now LIVE! Check it out today!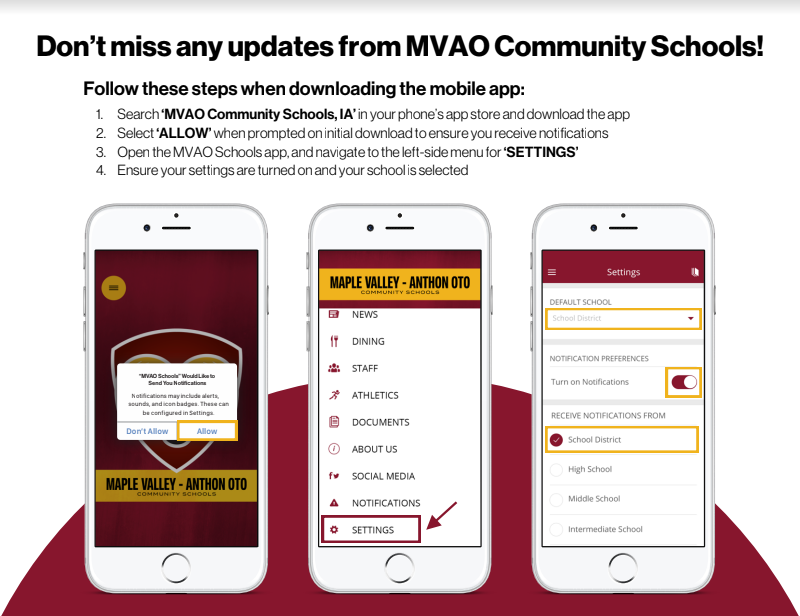 Our App is now LIVE! Download it on your device today!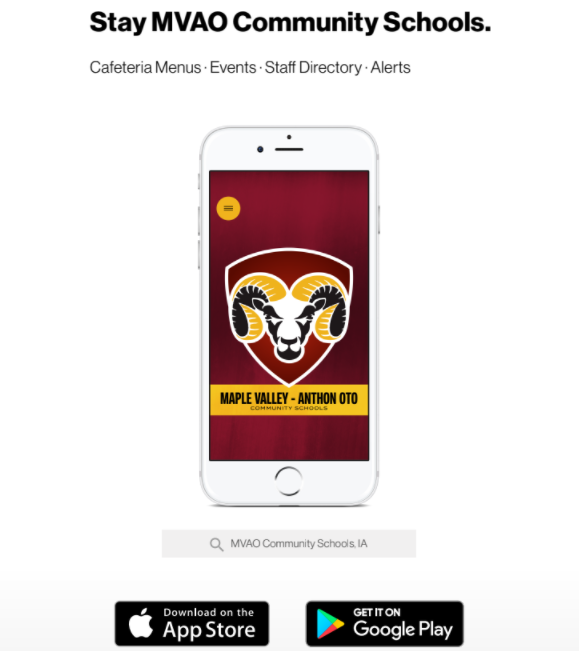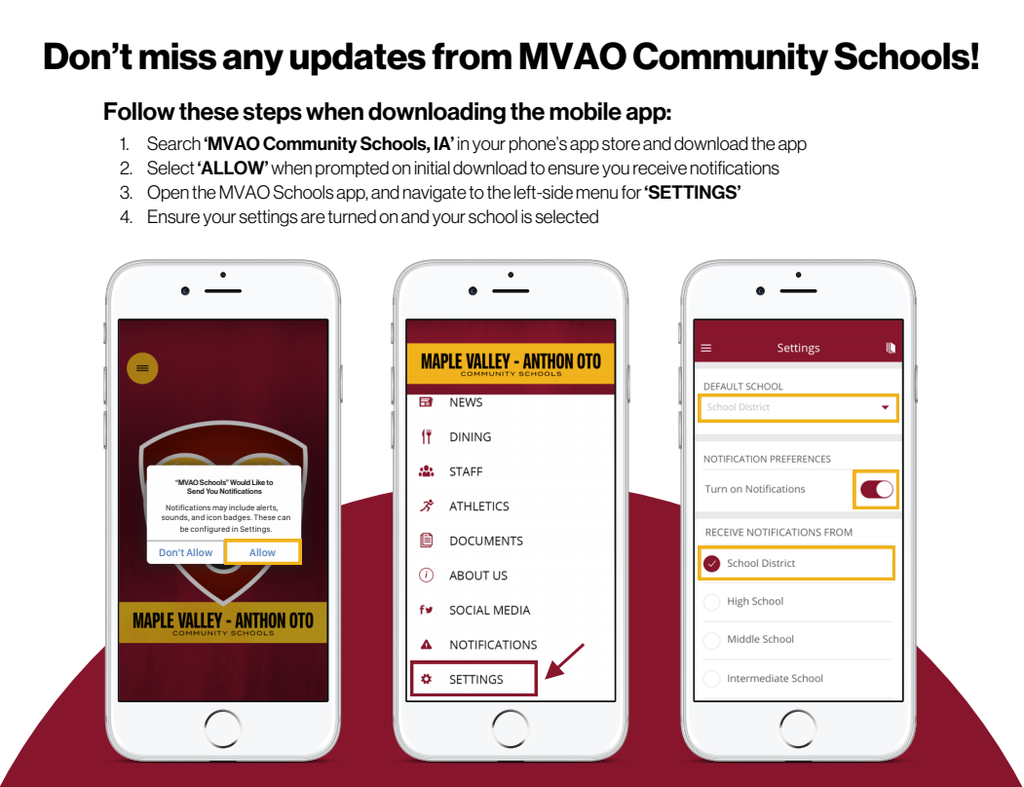 The first football game is tonight at Westwood. Good luck, Rams!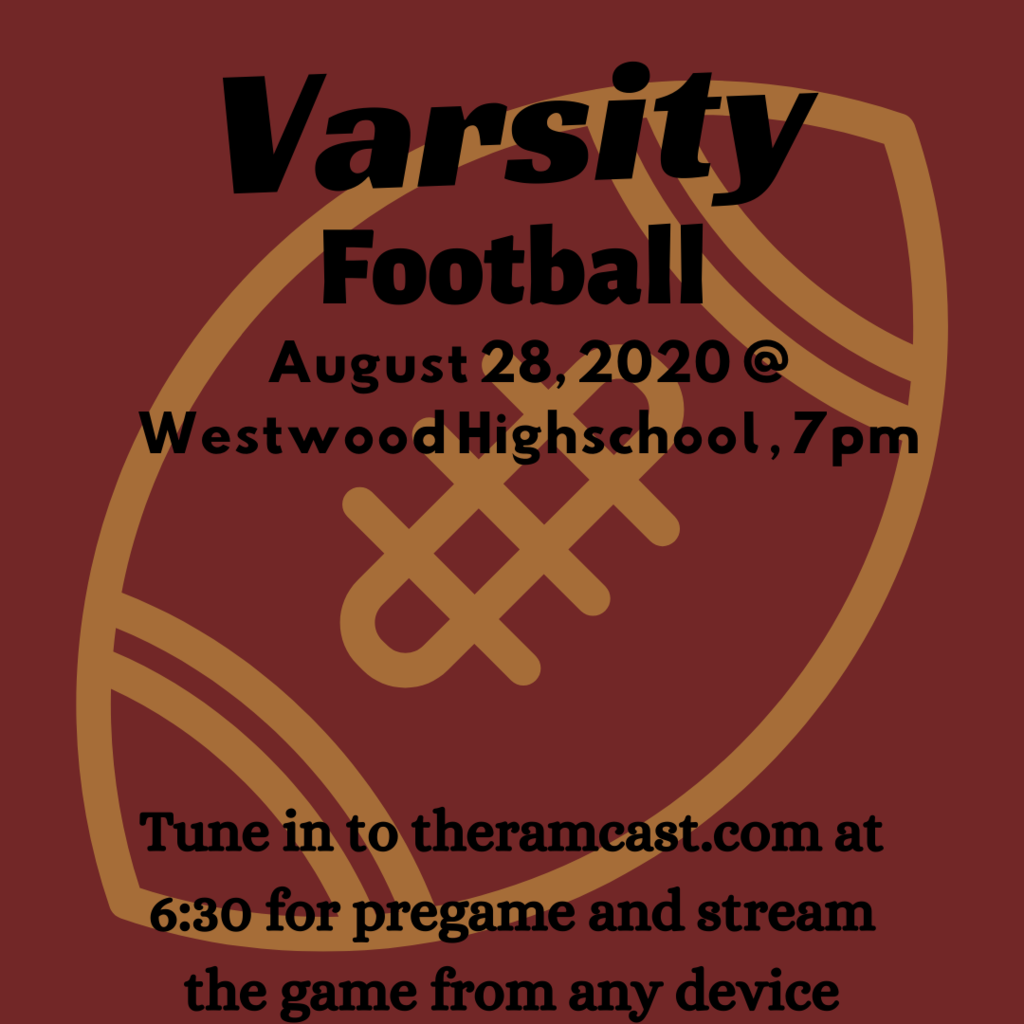 Volleyball Tonight @ Council Bluffs Thomas Jefferson. Good luck, ladies!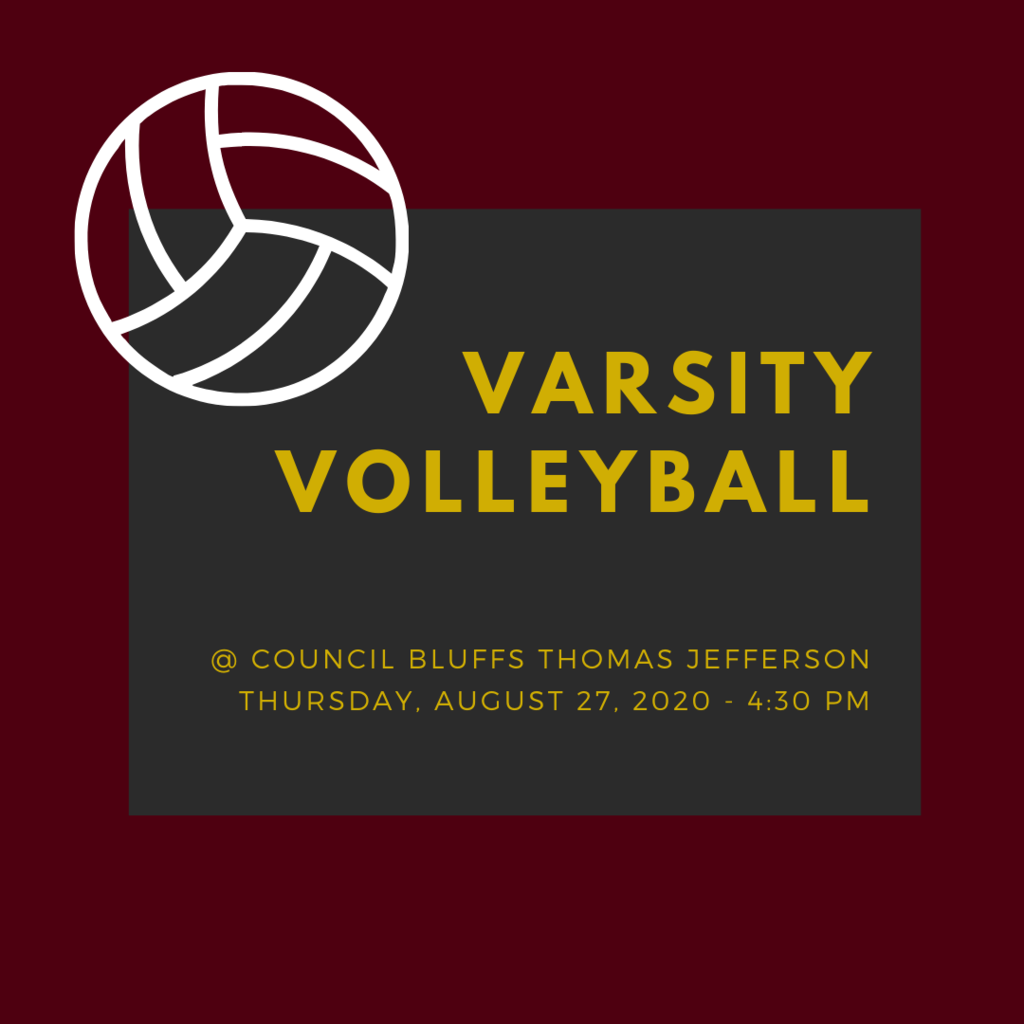 The first volleyball scrimmage of the year is happening tonight. Good Luck, Rams!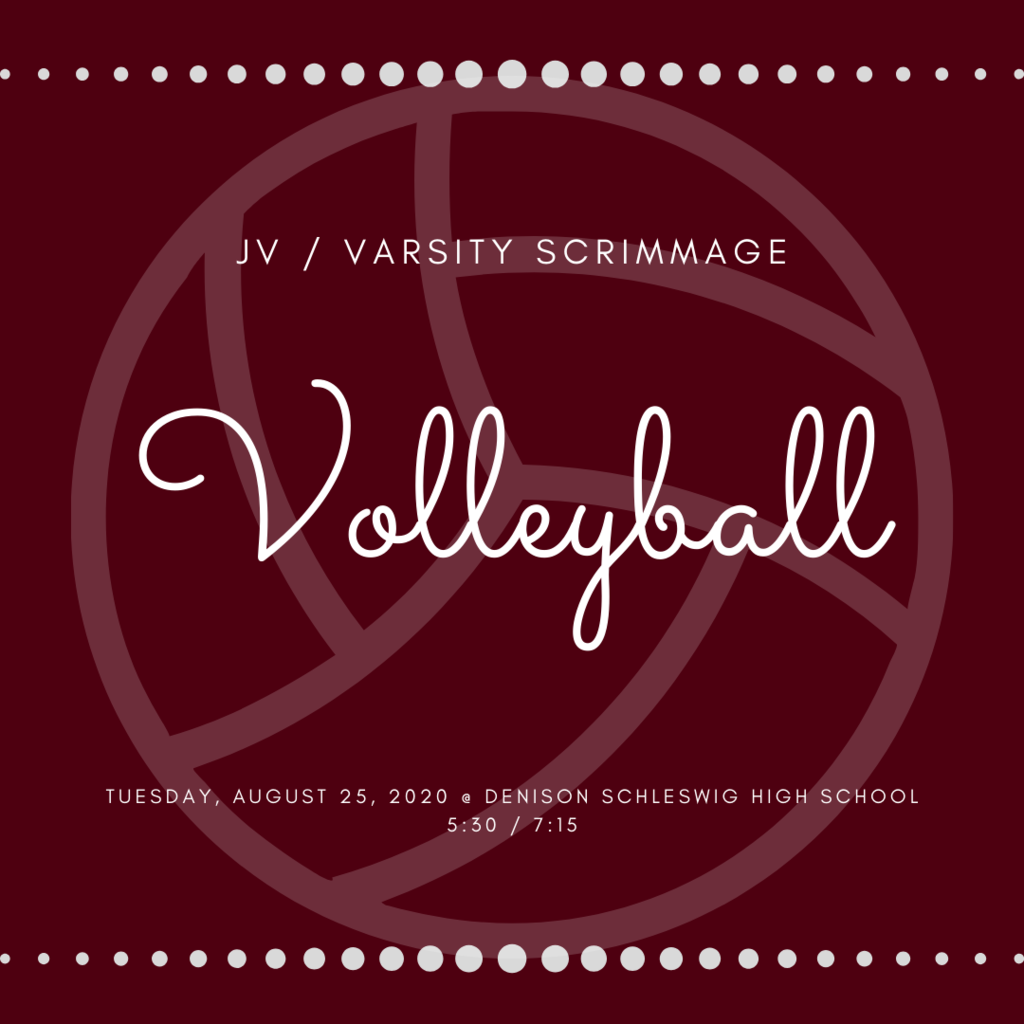 The first day of school is fast-approaching. We can't wait to see you all there on August 24, 2020!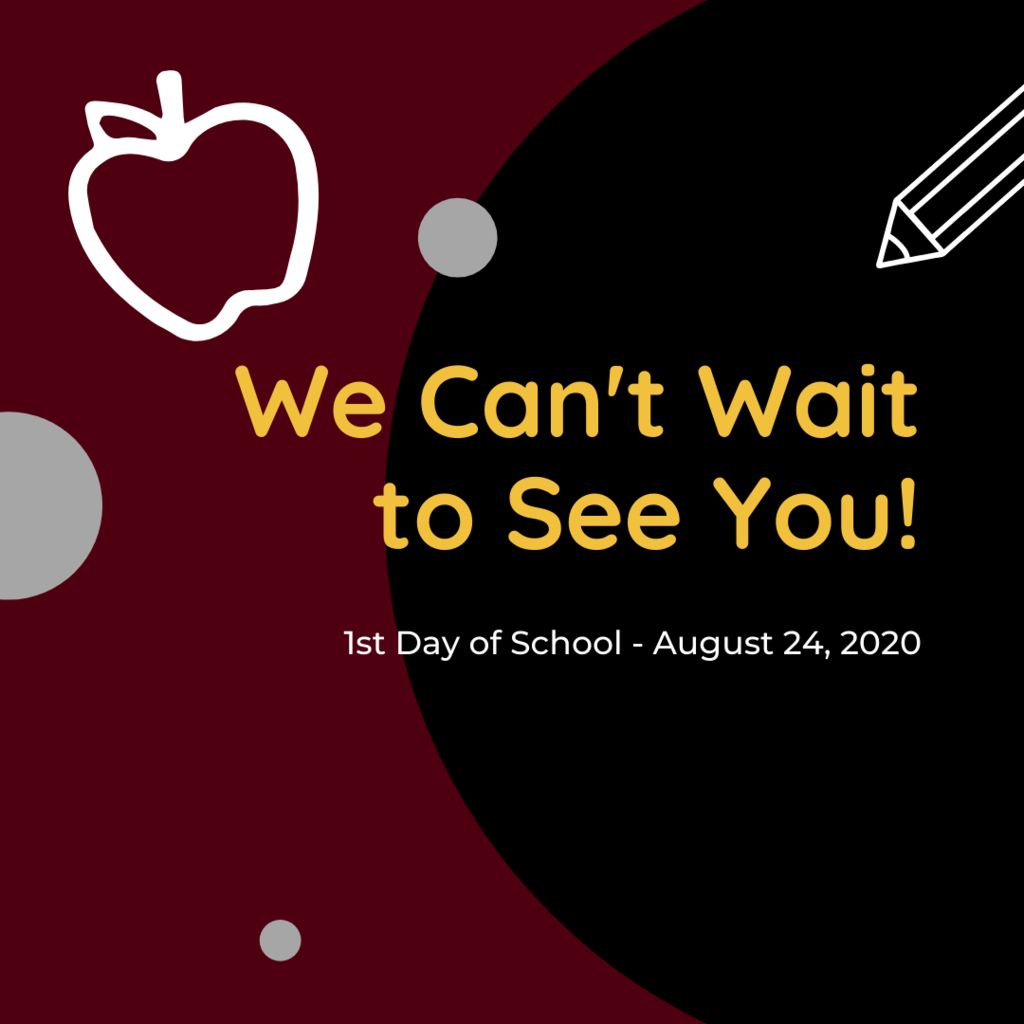 We received the go ahead to host an intrasquad scrimmage in Mapleton on Friday, August 21st! This event will be open to the public so come out and support your 2020 Ram Football team! The team will start warm ups around 6:30, and the scrimmage will begin around 7:00. We cannot do a Gatorade for admission so admission is free! Instead, we will take donations where the proceeds will be put towards buying Gatorade for the players. This will eliminate multiple people touching the drinks before the players receive them. Social distancing is recommended in the stands, and fans are always welcome to park along the fence and watch from your vehicles. Our district policy is that masks will not be required in the stands, since the fans will be sitting outside, but social distancing is recommended! The players and coaches are looking forward to seeing you this Friday, and we thank you for your support!

The MVAOCOU Cheer Team is selling Ram masks for the upcoming school year. The sale runs through August 24th at 11:00 am. Order yours online at
www.walloffame247.com
today!

MVAOCOU HS Cheer Camp will be held August 4, 5, 6 from 4:00 to 7:00 in the HS gym.

MVAO Community Schools is proud to announce that the Iowa High School Quiz Bowl Annual Coaching Award will be named in honor of Ann Cox. Pictured here is also Camric Hamann who earned All-State Honors this past year.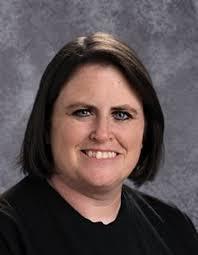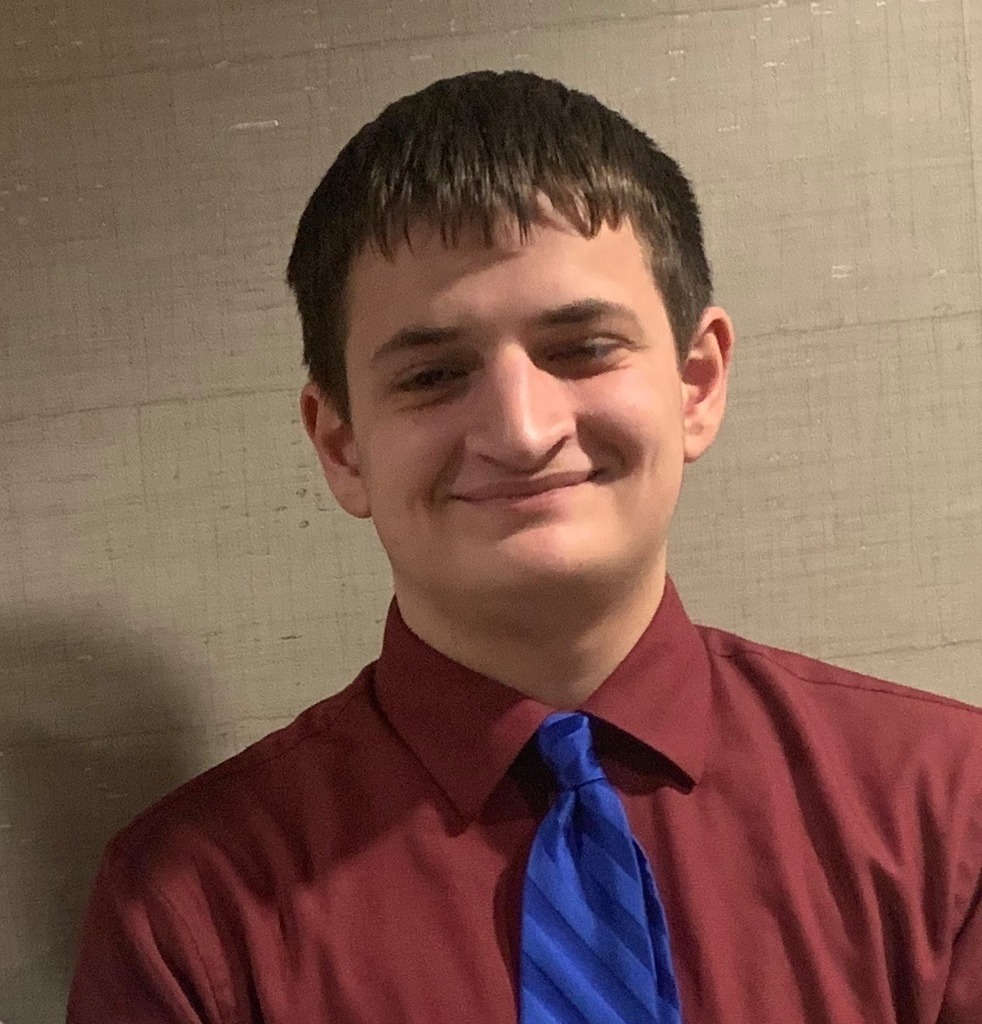 Please remember to return your Mapleton Elementary 4 year-old preschool registration papers to the Mapleton Elementary Office at 501 South 7th Street. If you have a child who will turn 4 on or before September 15th and still need registration papers, please contact Shari Blake by phone at 712-881-1319 or by email at
sblake@mvaoschool.org
.

Congratulations to Brady Seuntjens who received second team Western Valley Conference honors, as well as second team Northwest Iowa All-District honors in baseball!